Reimagine. Reuse. Reclaim.
Margaret Gerhart and Colin Gast 
As part of RCHS' annual research initiative, we are exploring projects and methods – ours and others – that reuse materials, spaces, or processes in creative ways. Our studio was invited to share some of our approaches to reuse as part of small talks:LA Innovation Challenge.
The design workshop was the fourth installment in a series hosted with AIA Los Angeles' 2×8 Exhibition & Student Design Competition at the Helms Design Center in Culver City. The workshop, titled "Reimagine. Reuse. Reclaim," revolved around the repurposing of the exhibition structure – cardboard tubes – in the larger context of community building and design values.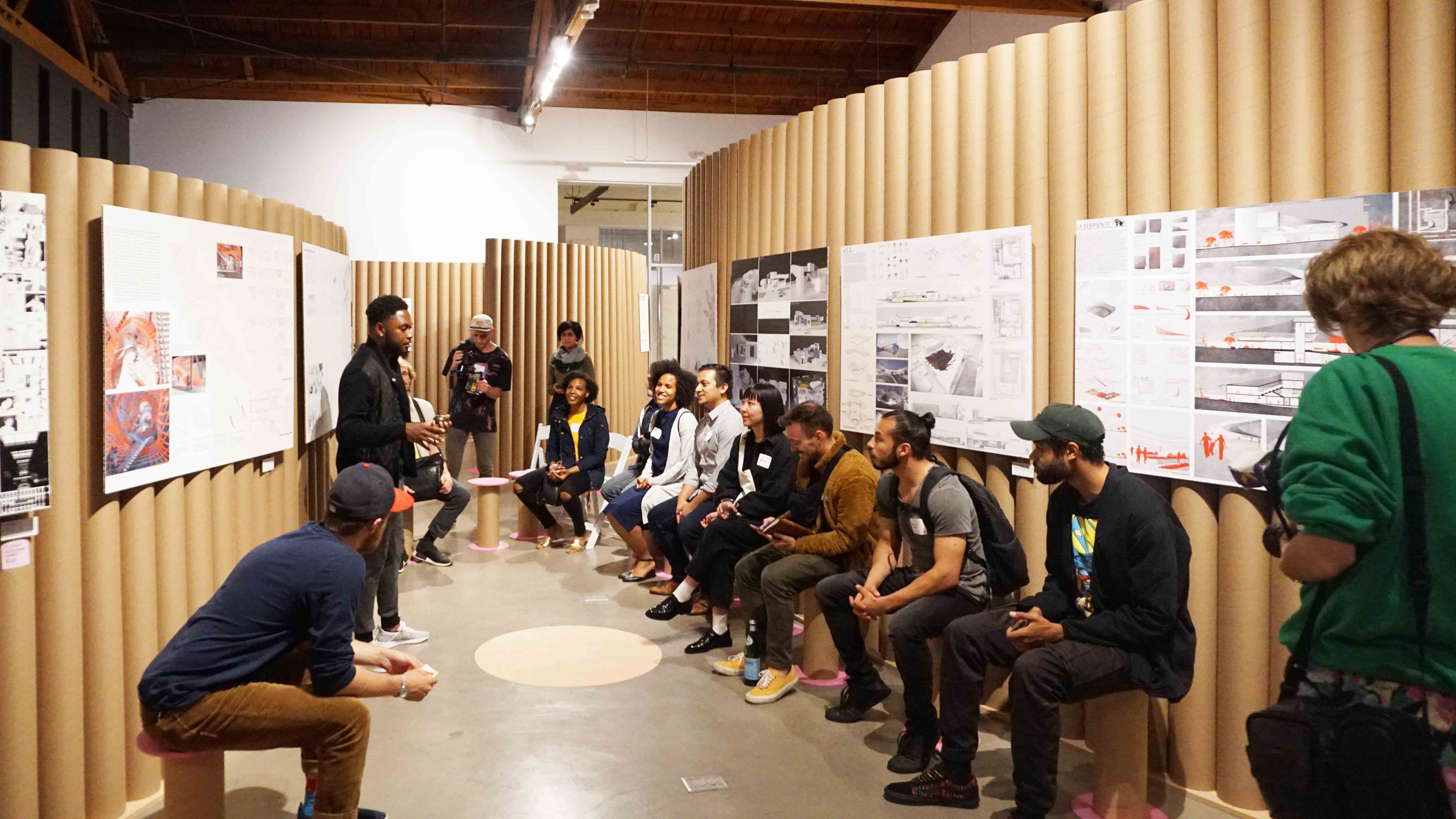 The event consisted of three small discussion stations led by local designers and community activists. They focused on the fabrication and reuse of the exhibit's cardboard tubes, professional examples of creative reuse, and community building through design.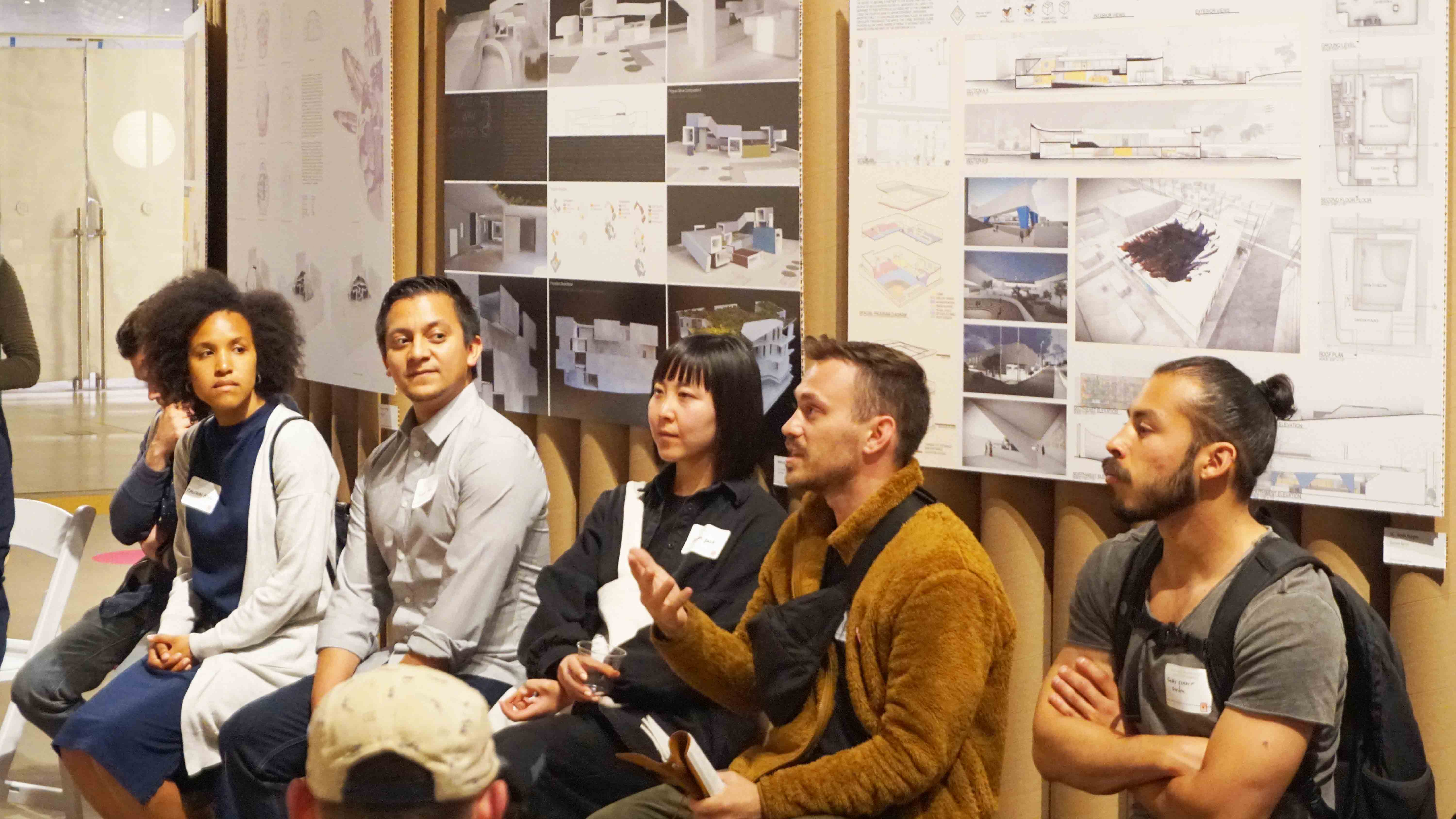 As designers and architects, we constantly ask ourselves, how can we make more meaningful change through our work? What defines a meaningfully and well-designed project?
Leading one station of the workshop, focused on built work, RCH's landscape studio members Margaret Gerhart and Colin Gast presented three projects that showcased tangible moments of creative reuse of materials. 
1. Pete Domenici Courthouse in Albuquerque, New Mexico
The oversized existing sidewalks were saw-cut out in a grid, and then stacked vertically to create seat walls as part of the entry plaza. 90% of this salvaged material was reused on site, and integrated into the larger hydrologic and cultural narrative of the project.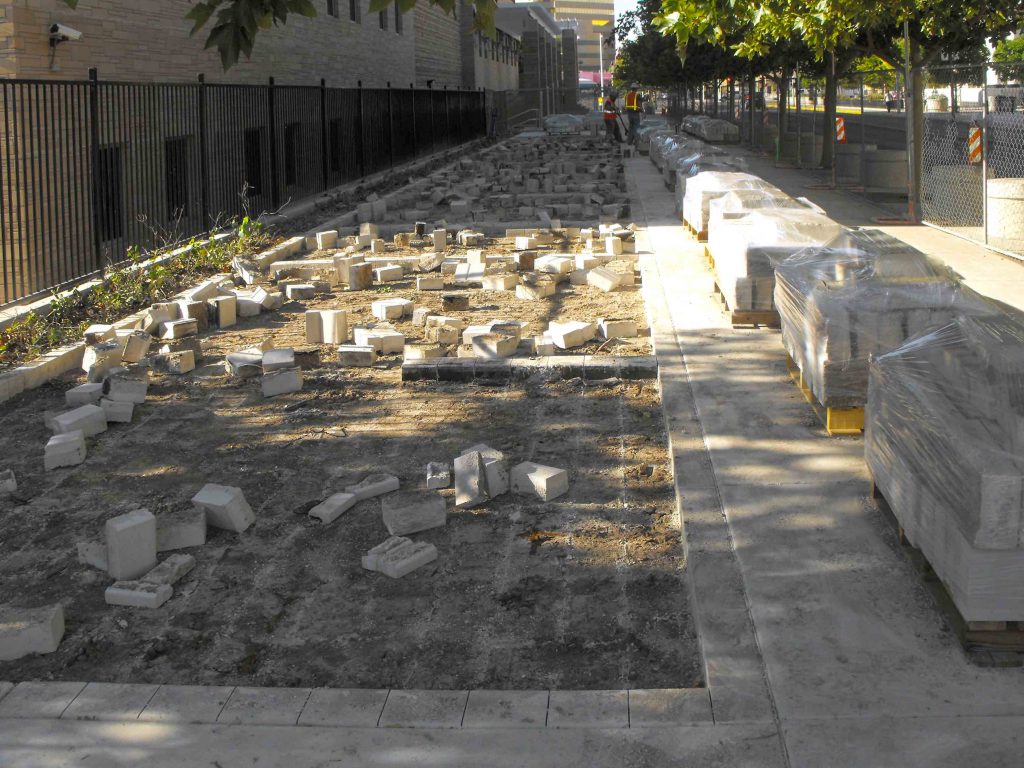 The team behind the Pete Domenici Courthouse brought the 'demo' phase into the design phase, by repurposing the concrete sidewalks
on-site into uniform blocks.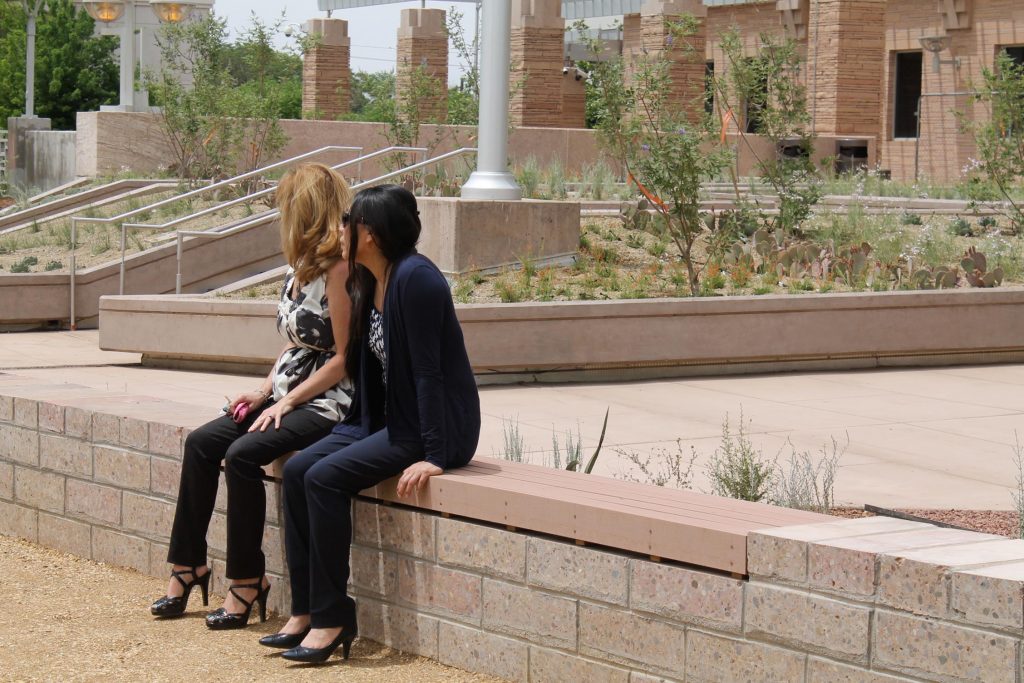 Far too often the construction process overlooks environmental impact. An additional case study at ROW DTLA looked at how thoughtful solutions can preserve existing natural systems and lessen the future damage associated with typical construction.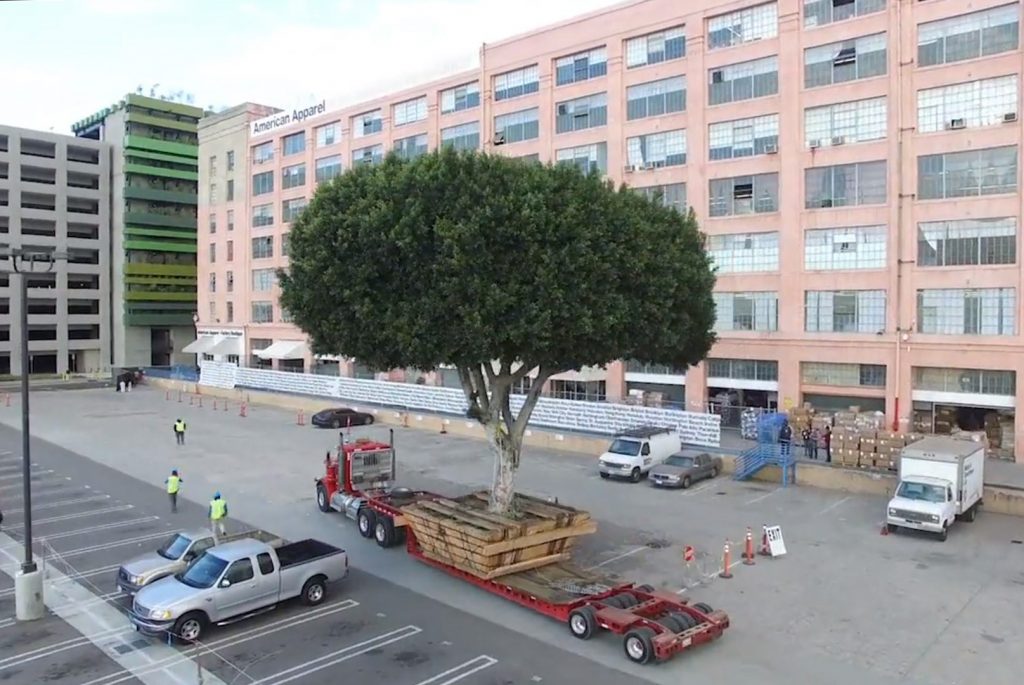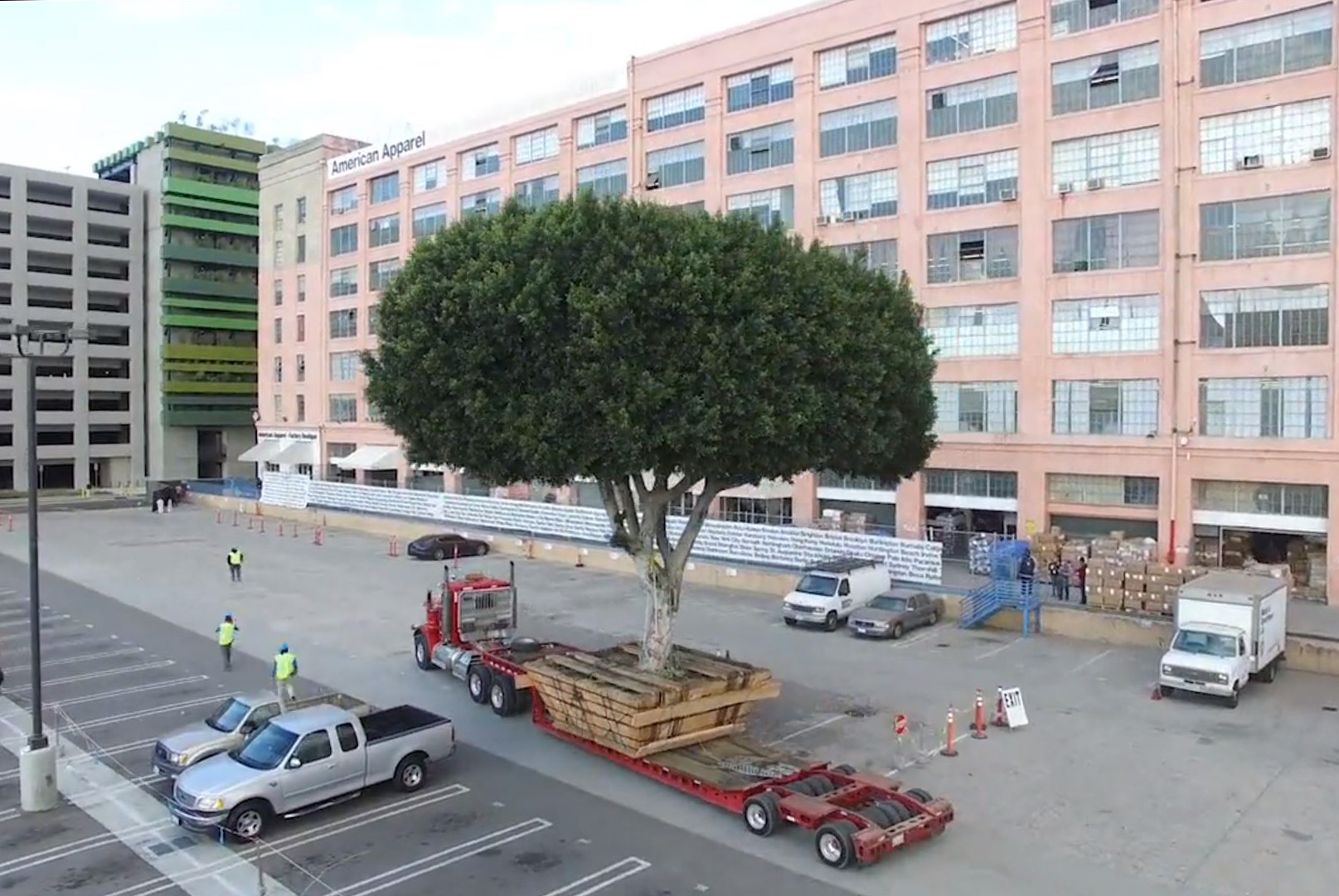 At ROW DTLA, a ficus street tree which was initially slated to be demolished, was instead moved on a truck-bed several hundred yards away to become the centerpiece of the project's "The End" entry courtyard.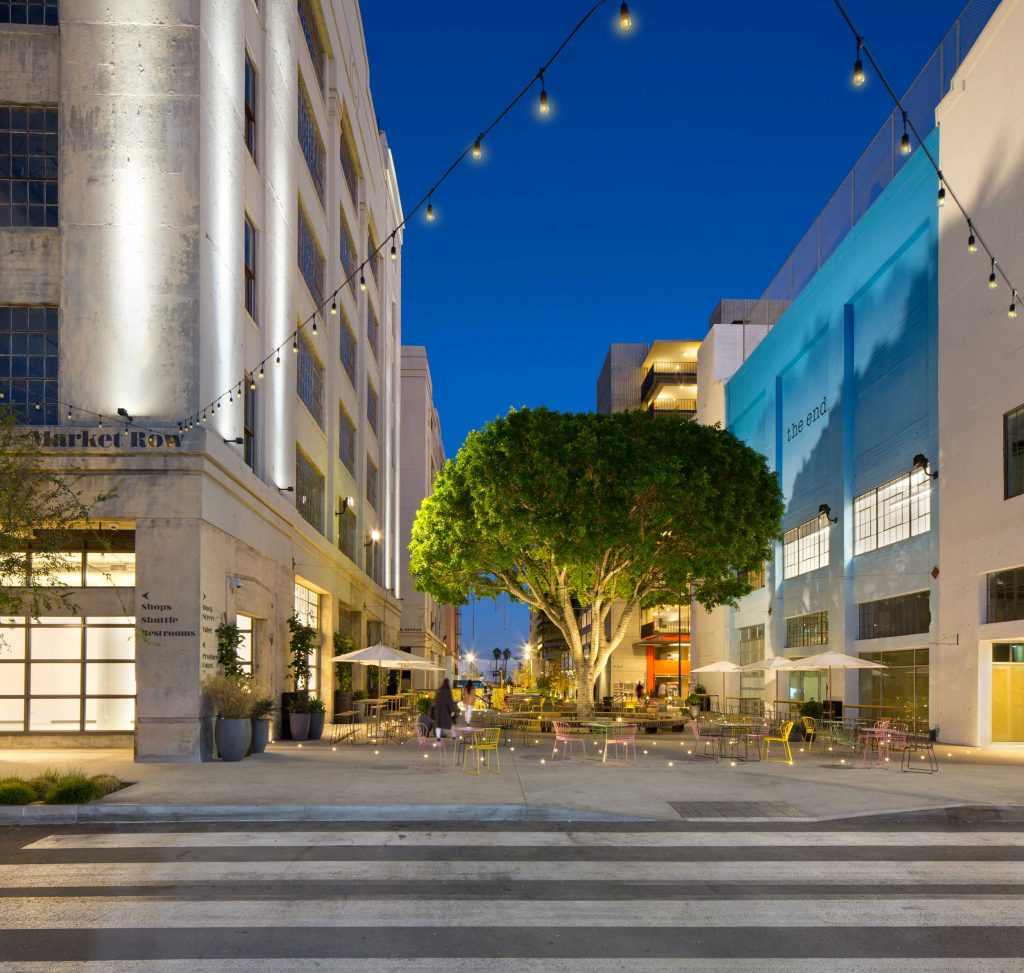 3. San Diego Tech Center Park
This project utilized simple strategies to reuse and repurpose existing natural materials.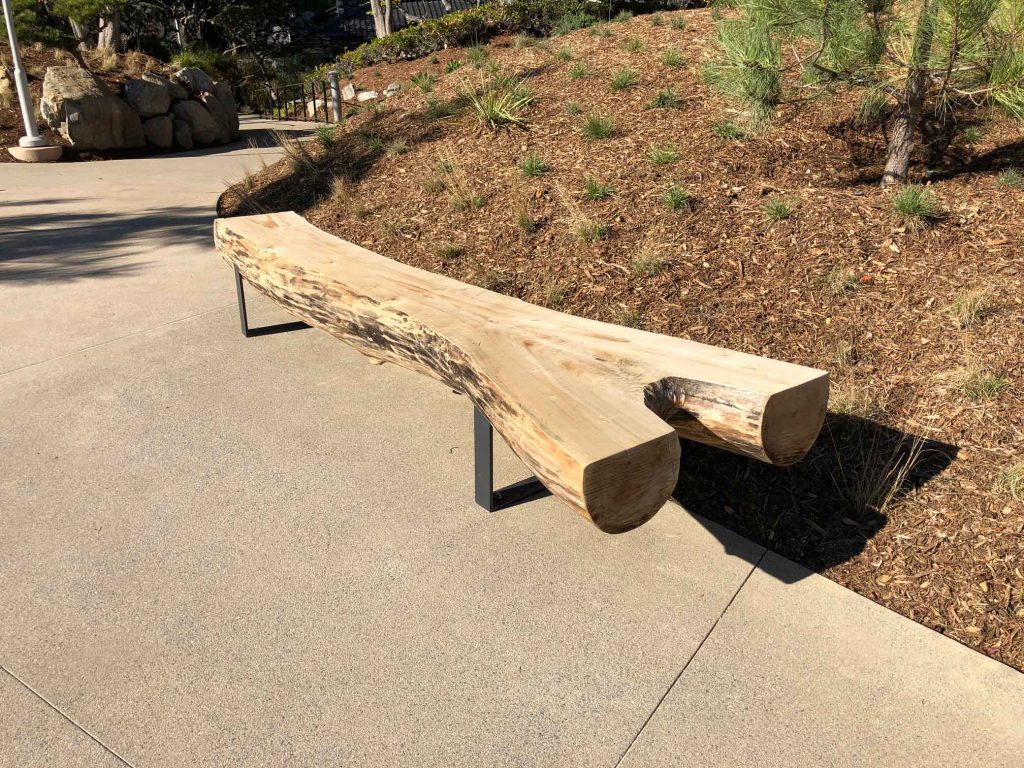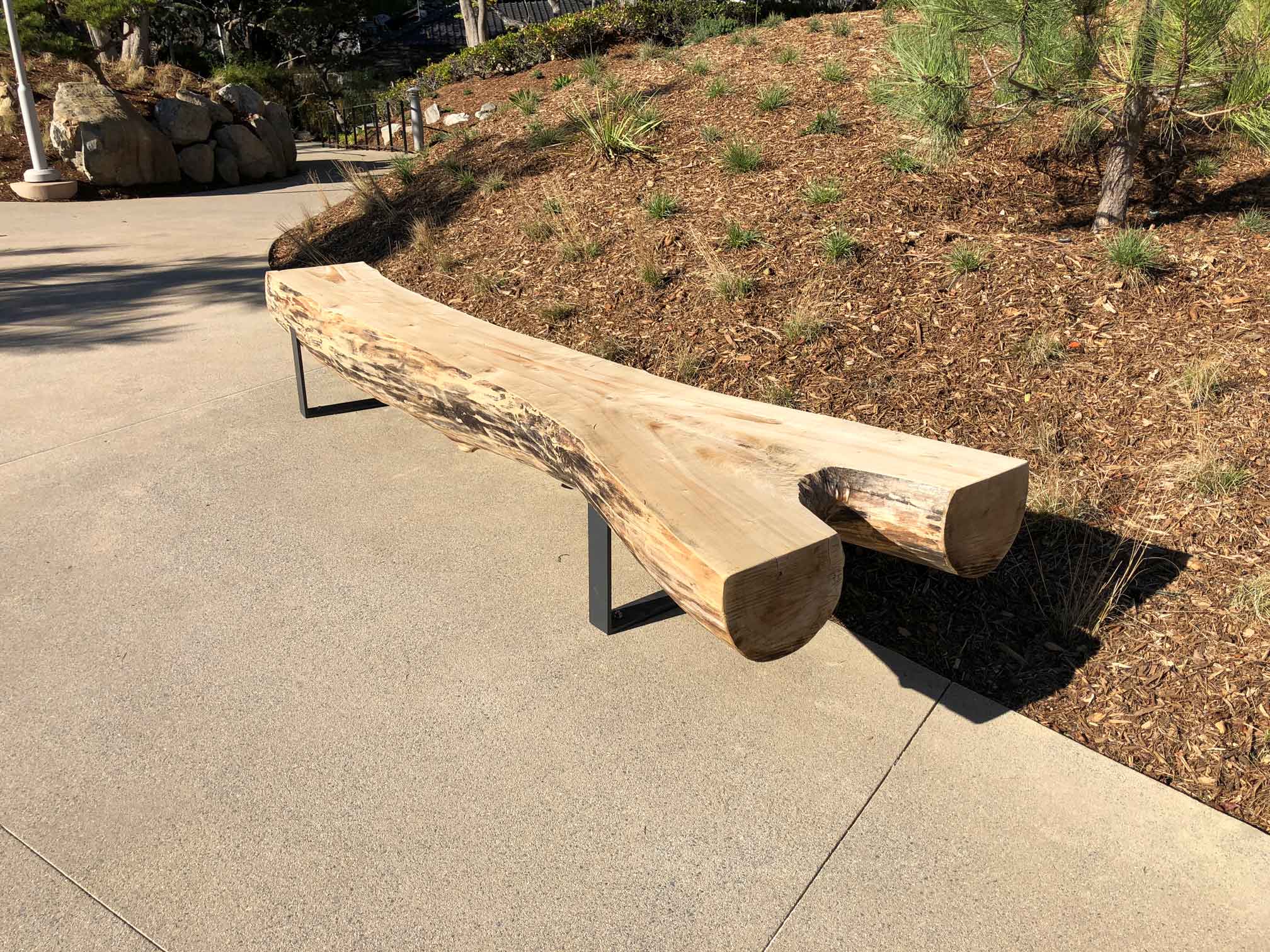 When saving trees isn't a possibility, we can still find a way to repurpose them into various furniture types, as shown in the San Diego Tech Center Park.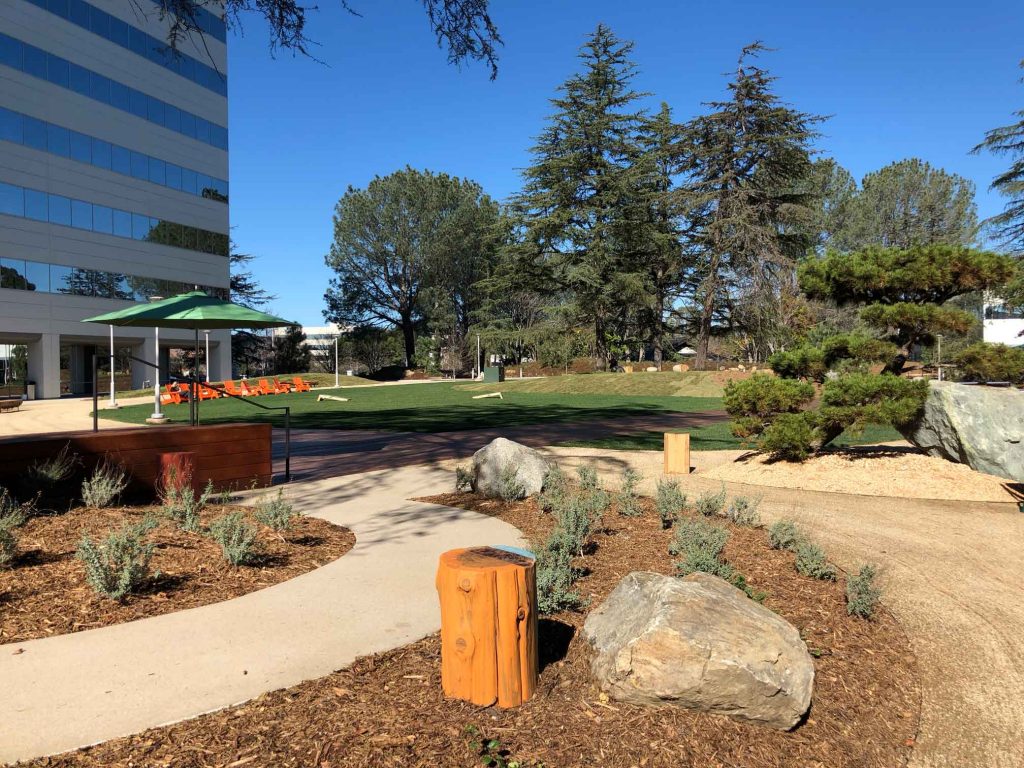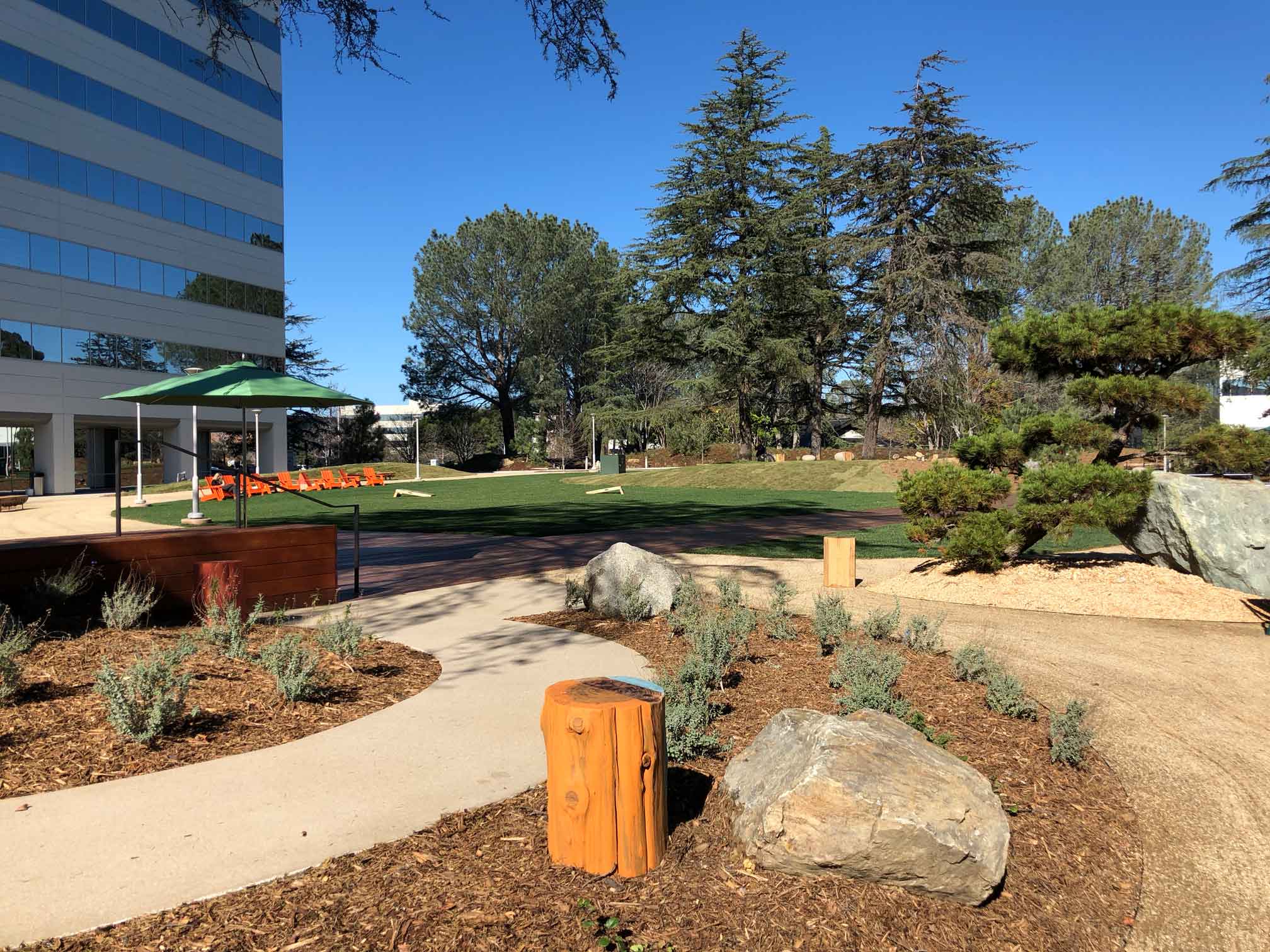 Part of small talks LA's mission is to create space for the design community to share ideas, aspirations, and concerns about the future of the design profession. Using these three projects as examples, a few recurring sentiments could be synthesized into the following observations:
What value system is being used to determine whether or not a space is worth fighting for?
Is architecture inherently destructive?
Community members should have a seat at the table in urban design discussions relevant to their experiences and interests
Simply put, people like to be together!
It takes a lot of resources to make things happen, but by expanding the discipline and discussions, by collaborating, we can find productive future uses for any project. Communities need intimate and collaborative spaces and methods to come together.
Beyond simply repurposing physical materials, there are a myriad of other ways – ranging from adaptive reuse of existing industrial structures to greywater irrigation systems – that the design profession can do to continue expanding the reach and sustainable impact of our work.
We would implore any designer or community member to share these observations with their peers. At RIOS, the multidisciplinary and diverse backgrounds of our teams allow for a constantly evolving design process and conversation. Within each project's constraints are opportunities to follow through on our aspirations. By constantly sharing with and learning from our colleagues, inside and outside of our office, we can strengthen these efforts in the profession and help to support grassroots initiatives with their goals of bringing valuable and financially accessible design to a community level.