L.A.'s First Shared Street
Bradley Green Alley is a transformational community project that re-envisions a 20' wide asphalt vehicular alley into a pedestrian-friendly public amenity. Located in Pacoima, a historically Latino community within LA's San Fernando Valley, the area is underserved and lacks public green space. We recognized the opportunity to serve the Pacoima community, nearby residents, and local businesses along the adjacent busy corridor by revamping this alleyway into a vibrant, social space.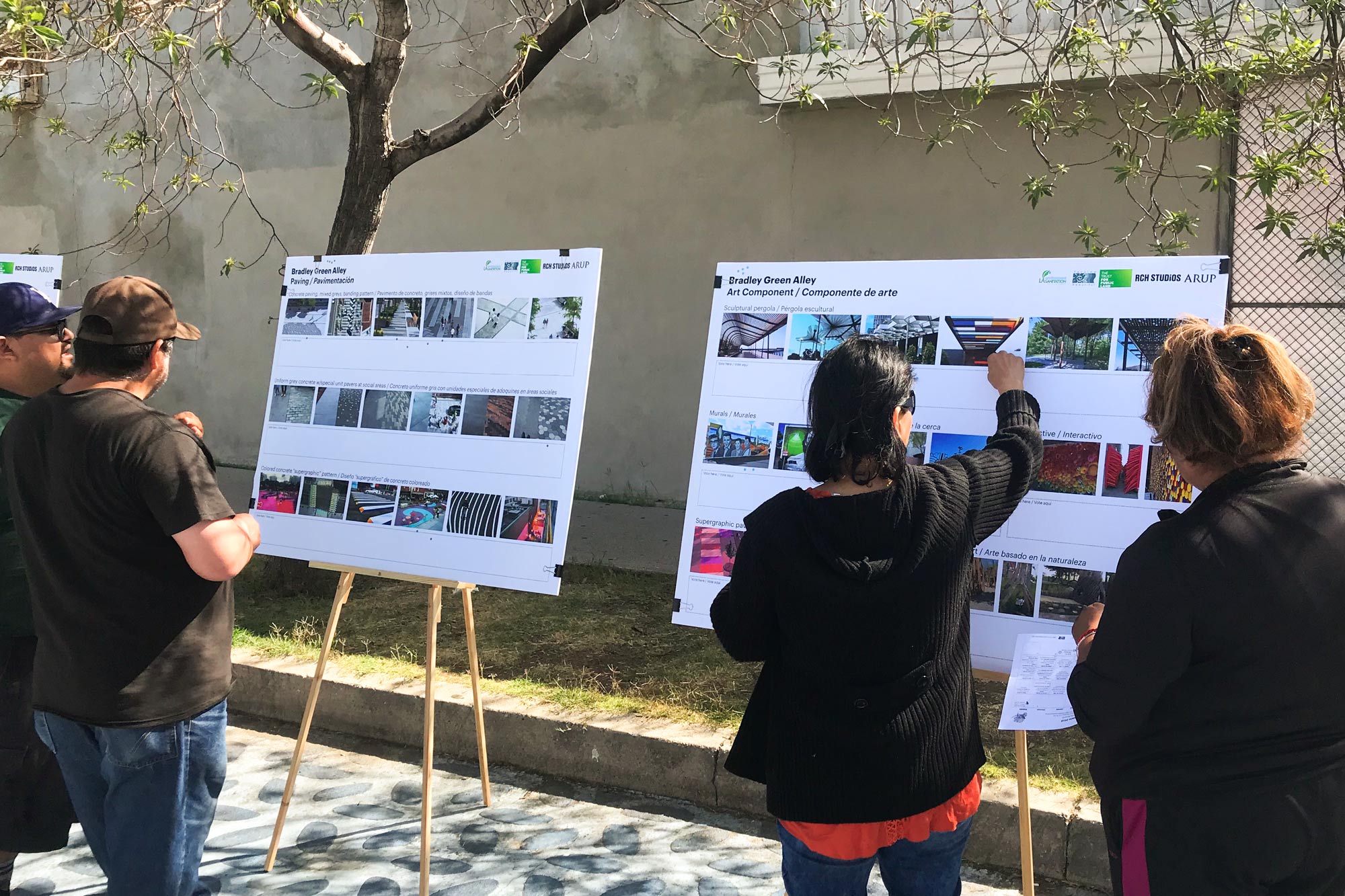 The Bradley Green Alley project is the first shared street in The City of LA, serving as a model for future street designs. The project was led by a collective including Pacoima Beautiful,Trust for Public Land, and the City of Los Angeles Bureau of Sanitation.
RIOS, in collaboration with ARUP Engineering, focused our design around slowing traffic, creating social interactions, providing shade and comfort, capturing and treating stormwater, and reflecting heat out of the urban environment. Our process included community outreach to collect feedback on the preferred concept and activities, which we cataloged and integrated into the final design.
The design transforms a typical asphalt alley into a meandering multi-purpose linear park.
Framed by dynamic riparian edges, bands of colorful paving flow along the surface, spilling into the plaza, evoking the Pacoima Wash – the namesake of this area. The dynamic paving pattern visually compresses the drive aisle to enhance pedestrian safety by slowing traffic. The project uses a special pavement (street bond asphalt coloring) that reflects heat instead of absorbing it, thereby helping cool the local environment.
Planting and seating extend along the alley for intimate moments and larger gatherings. Custom reclaimed wood elements designed with Angel City Lumber create durable natural seating and inspire play. Playful interpretive elements designed by RIOS are embedded into the surfaces of the site furnishings to weave stories of the culture of the Tataviam people and the local Pacoima community and ecology.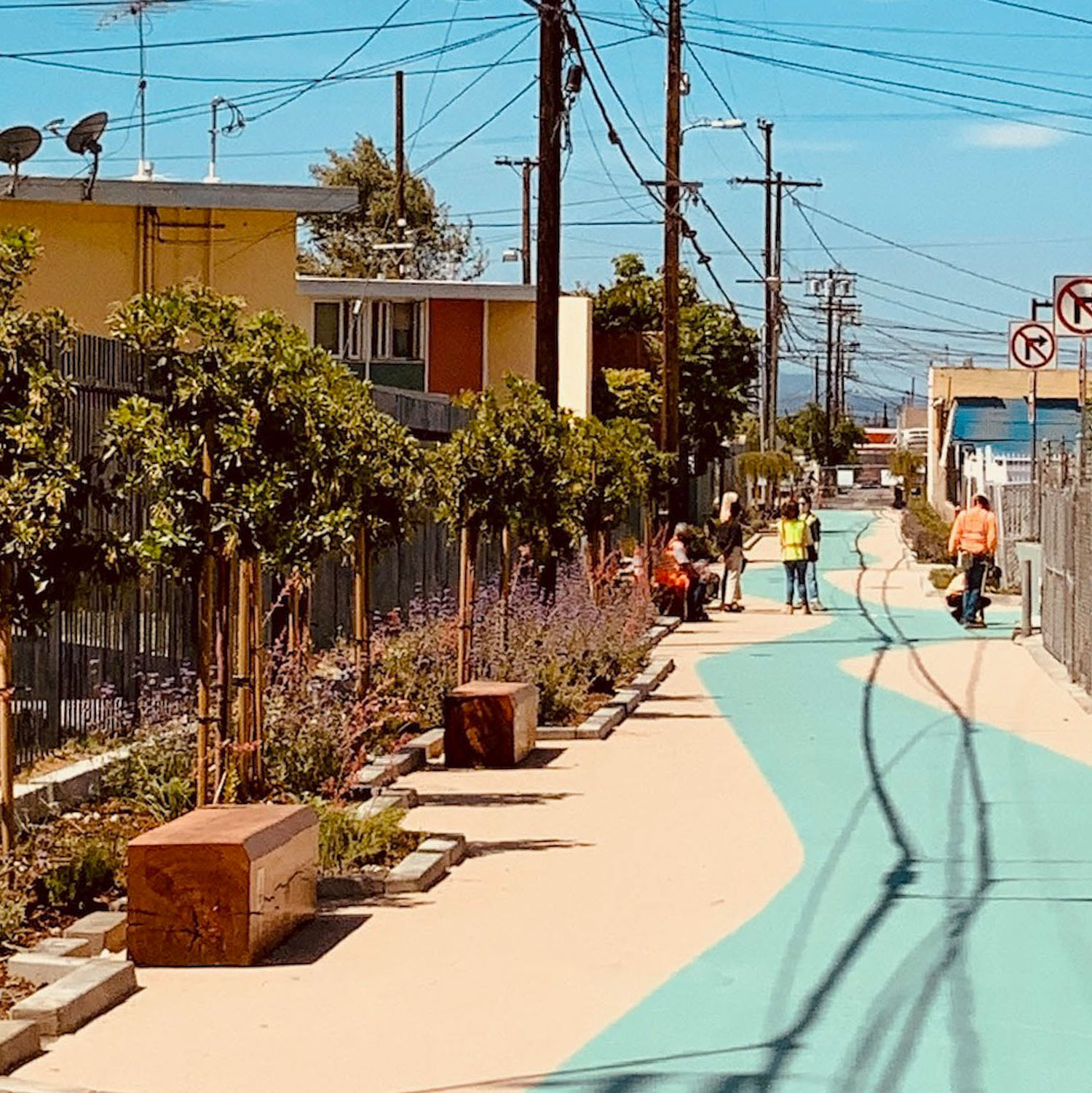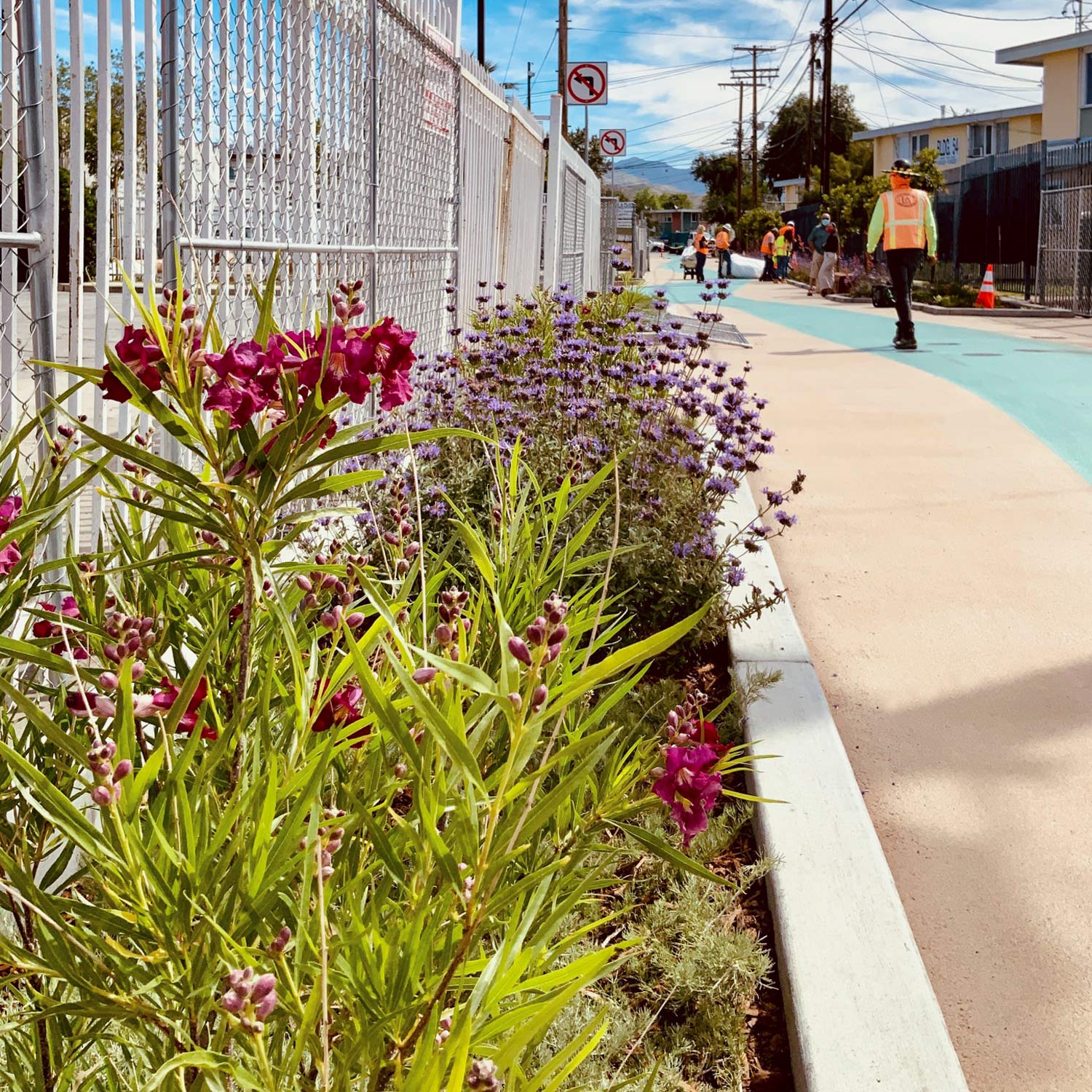 Innovative stormwater management strategies seamlessly integrate with the larger design. Working with Arup, the design team regraded the alley to direct stormwater into a series of planters along the edges that capture, cleanse, and then release water to an infiltration trench below, replenishing the groundwater aquifer under the alley. The project now exceeds the City of Los Angeles' Low Impact Development and stormwater capture requirements, with a capacity to capture 2M gallons of rainwater per year.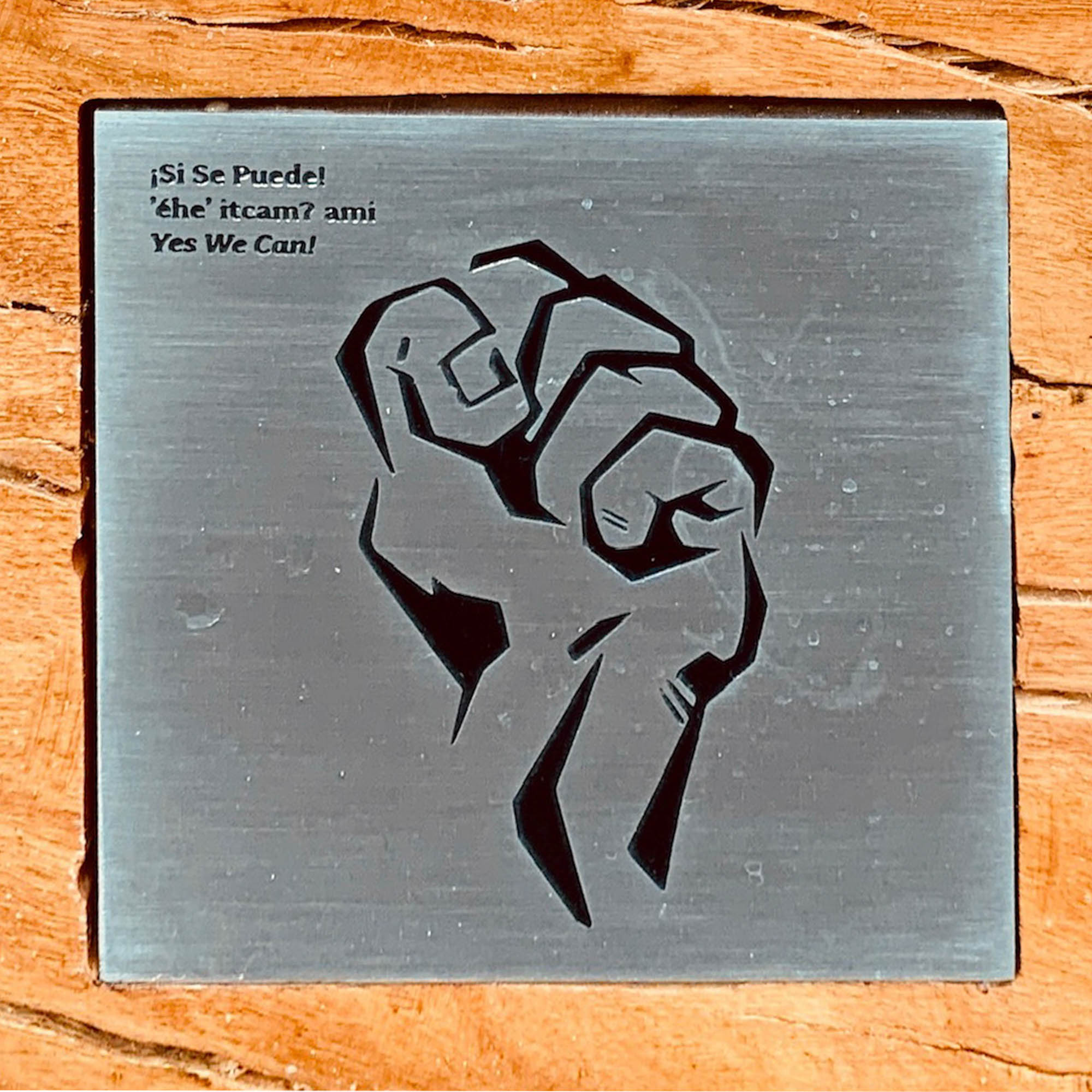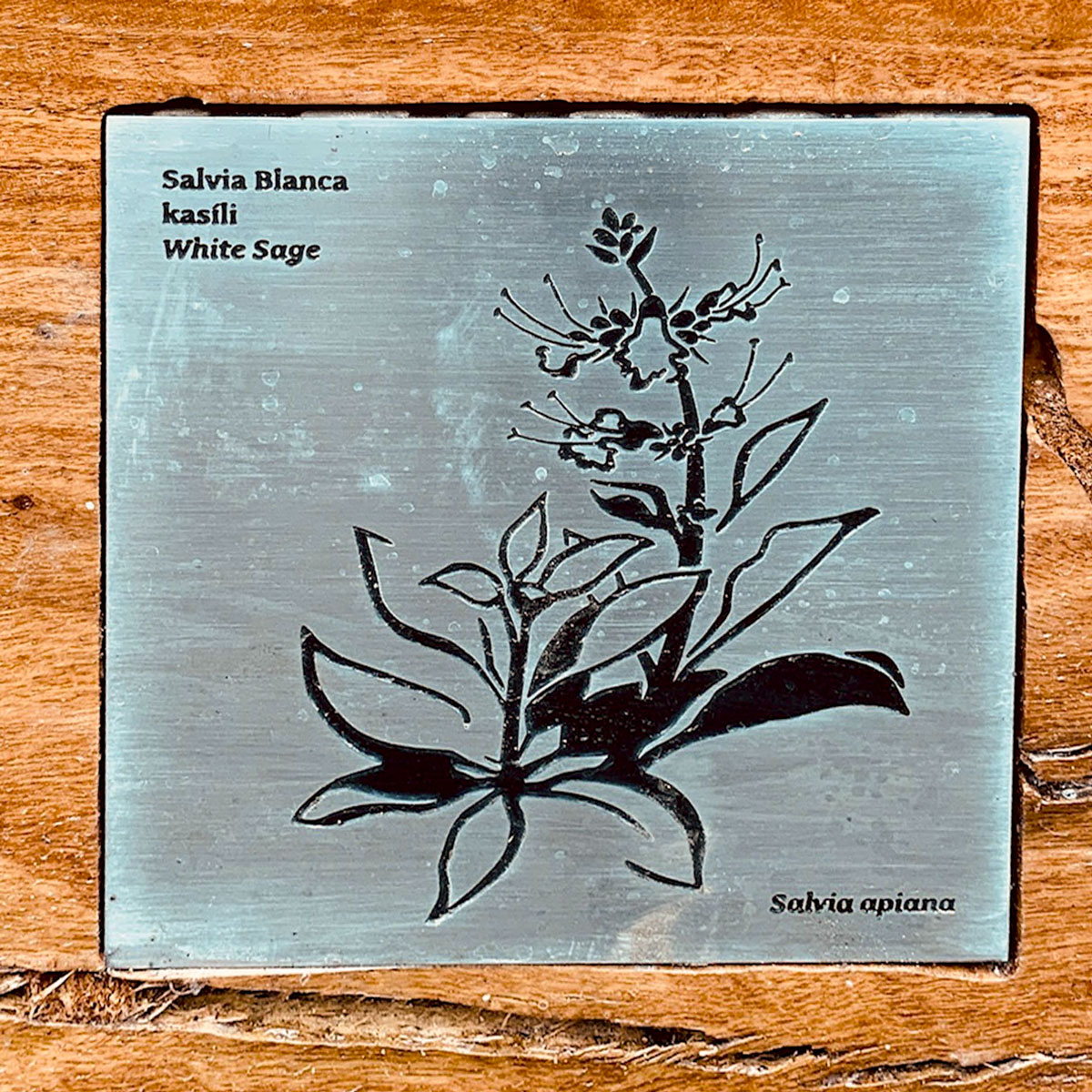 Bradley Plaza Green Alley is funded through the City of Los Angeles Housing and Community Investment Department, Community Redevelopment Agency (CRA/LA), LA Sanitation and Environment, Los Angeles Department of Water and Power, Los Angeles Waterkeeper & The Liberty Hill Foundation, California Natural Resources Agency, The Boeing Company, and Wells Fargo Foundation. Additionally, the project had broad support from the San Fernando Gardens Housing Authority, whose residents live adjacent to the site.