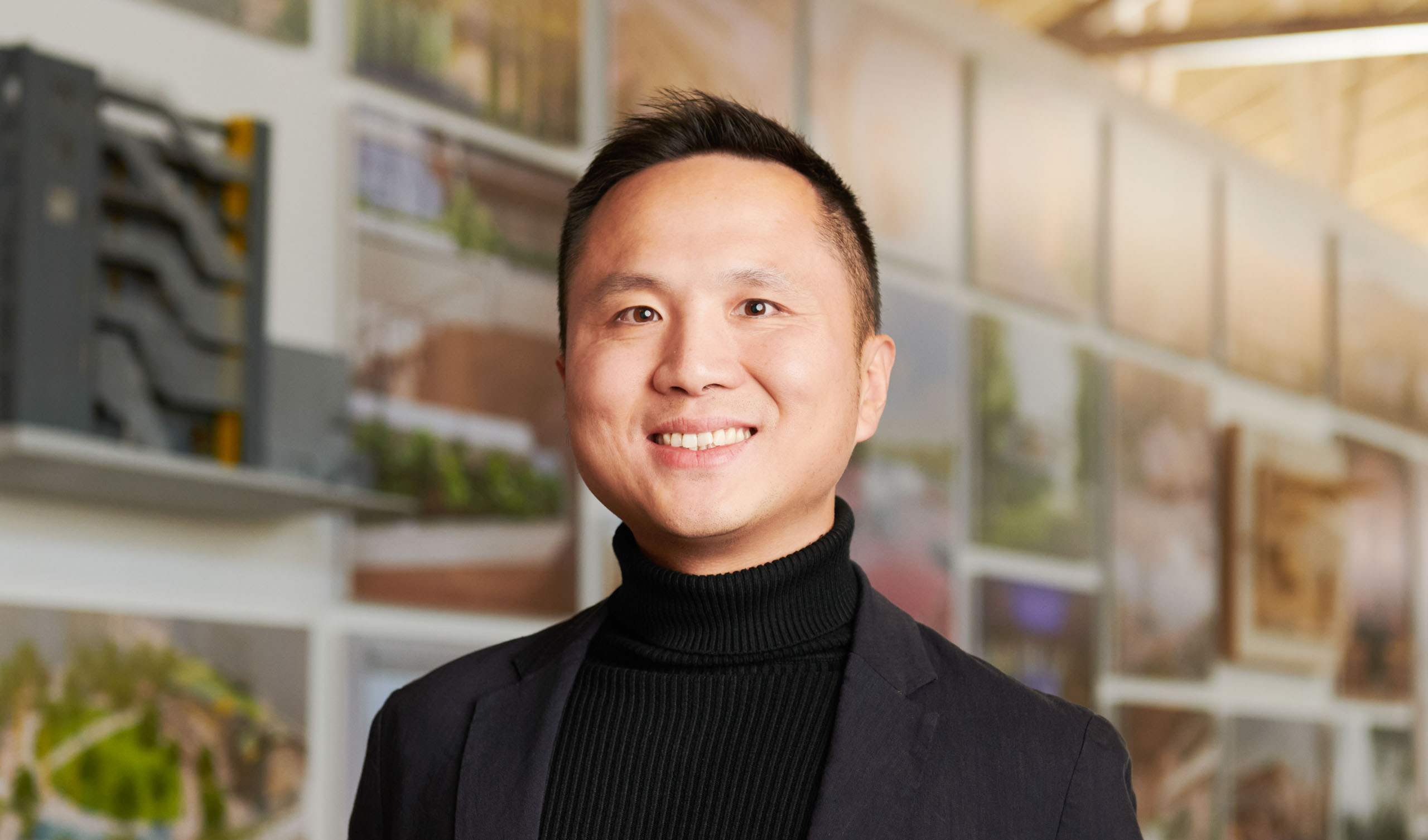 Haoran Liu
Education
Master of Landscape Architecture
University of Southern California
Affiliations
Registered Landscape Architect, California
Registered LEED Accredited Professional
As Studio Director and landscape architect, Haoran brings a creative direction to landscape architecture to heal, inspire, and connect. He creates distinct and bold environments that spark emotions to deeply resonate with visitors' past experiences and bring about a new wave of lifestyles.
Inspired by the unifying qualities of nature and the colorful cultures of the world, Haoran's extensive background and international perspective have led to his project footprint in the U.S. and beyond. From his contributions to the life sciences to commercial districts and production studios, Haoran's leadership in landscape design influences how people understand the built environment.
He led the landscape design of a world-class cancer research and treatment institute that brings nature inside to provide a calm and peaceful habitat for patients and researchers at the Lawrence J. Ellison Institute for Transformative Medicine. He also worked to create a post-industrial-inspired open space and landscape at ROW DTLA, an iconic historic district that resonates with the heartbeat of Los Angeles' Arts District. Furthermore, he guided design decisions that curtail global warming, protect cultural diversity and biodiversity, and achieve social equity for the Television City 2050 master plan.
Haoran actively engages in academia by teaching and lecturing for the landscape program at the University of Southern California. He has also been a visiting critic for various studio design reviews.