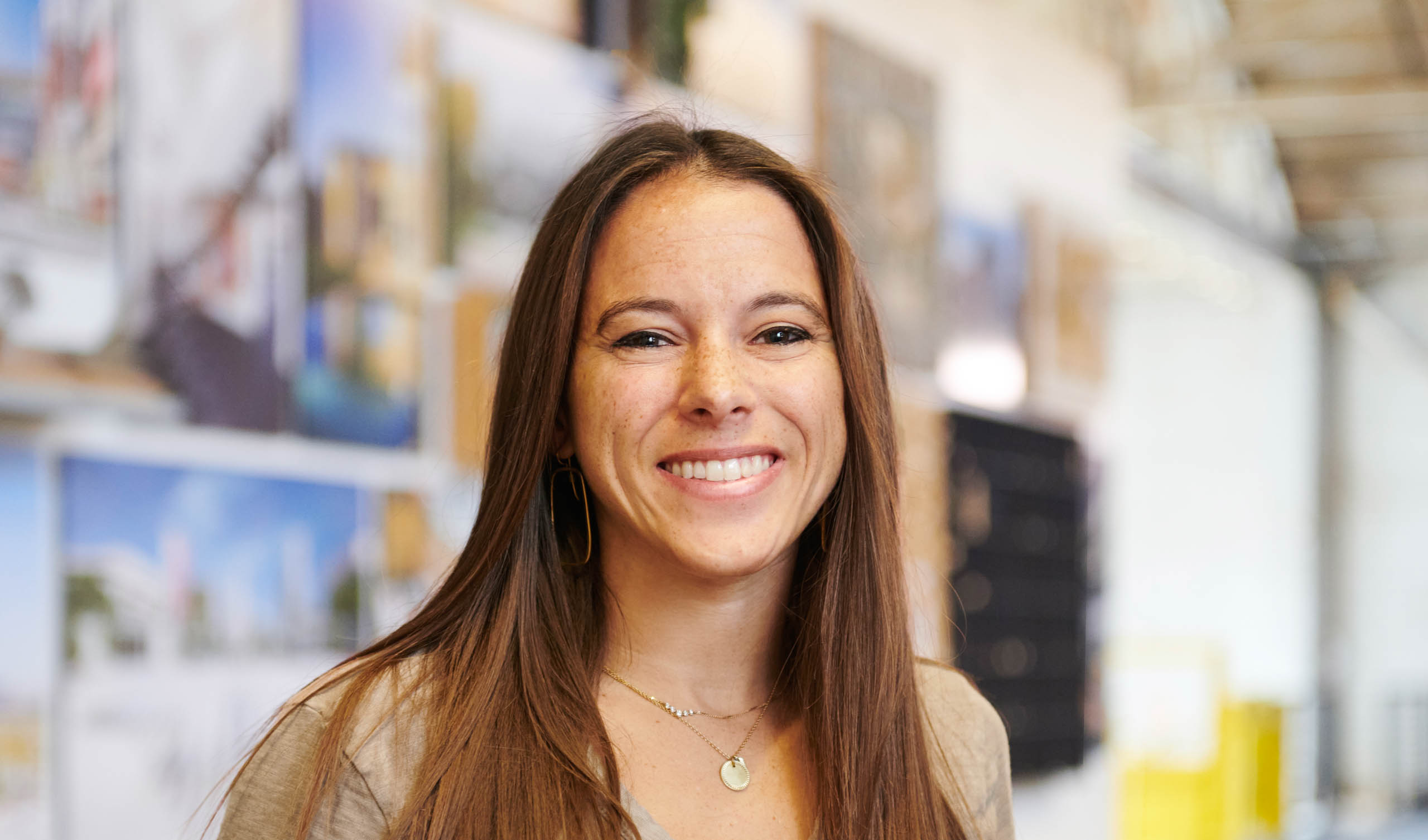 Gabby Sacknoff
Education
Bachelor of Architecture, University of Arizona
Affiliations
Registered Architect in Arizona No. 64316
Gabrielle's work brings sophistication and detail to the design practice at both the macro and micro scales. She approaches projects with a bird's eye view but also focuses on the human experience of using each space.
As Studio Director, she injects joy into the work and collaboration experience. She analyzes, researches, and solves problems to draw pictures of places that support habits, trends, and lifestyles. Originally from New York, she has always been fascinated by how the built environment influences the social fabric of a city and community. That interest manifests in the way her projects intersect spontaneous moments with visual cues that spark connections.
Gabrielle's 11 years of experience encompasses projects of all sizes and scales. She believes every project is unique, and she designs to respond to the site, climate, and specific end-user so that each project is bespoke. Her most recent completed project, the Slot Canyon Residence, celebrates the desert environment in which it is located by expressing thermal mass and a series of peek-a-boo vignettes that blur the boundary between interior and exterior.