An Immersive Week in Mexico's Arts Capital
Zona Maco is long over but we are still daydreaming about the rich culture, art, and architecture we experienced during our recent trip to Mexico City. A few members of our residential team, Creative Director Huay Wee, Studio Director Gabrielle Sacknoff, and Senior Project Designer Dustin Gramstad, documented their visit to the arts capital.
From bustling art gallery crawls to sublime architectural landscapes, we've rounded up a list of must-see destinations for endless inspiration from their Mexico City Art Week experience.
Zona Maco, Latin America's largest art fair, hosts a diverse range of modern and contemporary artworks and international gallerists to Mexico's thriving capital, offering a week full of immersive art experiences. Scouring the fair for inspiration, the RIOS residential team took note of works like Leandro Erlich's multi-layered installation piece The Cloud (Italy) (2016) and the pastel-hued sculptures of Spanish artist Grip Face.
"There's an energy and attitude of connection that is vibrant, and it definitely infused our experience of art, architecture, and food in CDMX."
Beyond the walls of the convention center, local art galleries and organizations across the city hosted other events concurrent with Zona Maco, in spaces equally worthy of appreciation. Salon Acme, held in the Proyecto Publico Prim near the city's center, featured installations creatively occupying covered courtyards, stairways, and other corners of the historic hub.
Another team favorite was the collaborative space Laguna, an old lace factory that was adaptively remade into maker's spaces. Breathing new life into this industrial structure, the collective is now home to architecture firms, furniture manufacturers, art galleries, ceramic studios, and more.
Design studios, including Originario Originario, Difane, and Luteca, showcased contemporary furnishings and decor at showrooms across the city. Notable key trends in these industries included the use of playful forms and an inventive reuse of natural materials, resulting in pieces such as an intricate wall hanging made of repurposed cotton waste.
The team also had the privilege of visiting two of Javier Senosiain's organic architecture gems embodying the beauty of experimentation: Conjunto Satelite and Parque Quetzalcoatl.
Conjunto Satelite, completed in 1995, is an experimental complex with six related dwellings. Each residence is centered around a circular communal living space that is approached in different ways; one unit boasts a cobalt blue rotund sofa, while another contains a greenery-enclosed jacuzzi. These unique experiences, paired with the structures' undulating facades, organic forms, and playful interactions with nature create a one-of-a-kind living experience.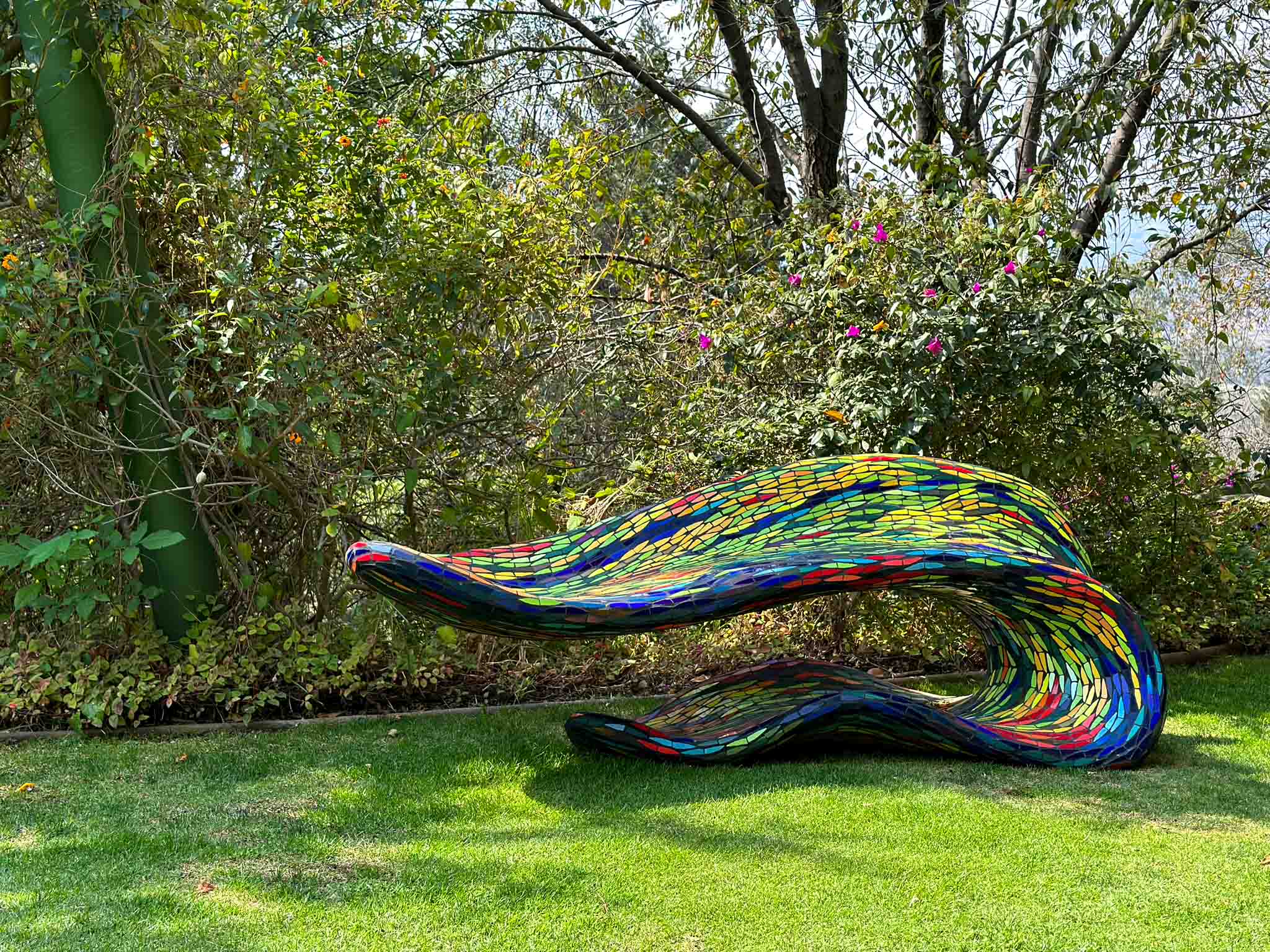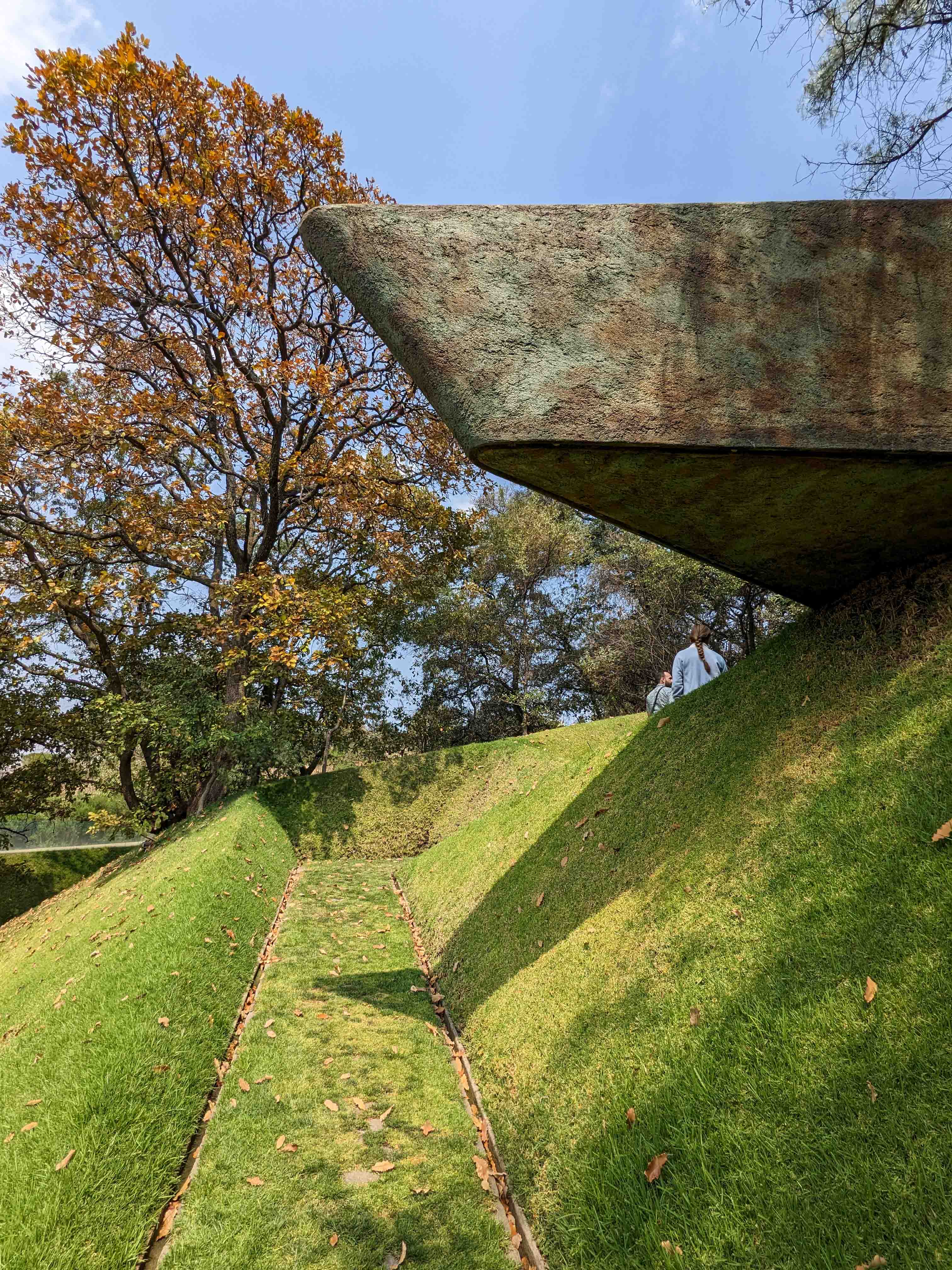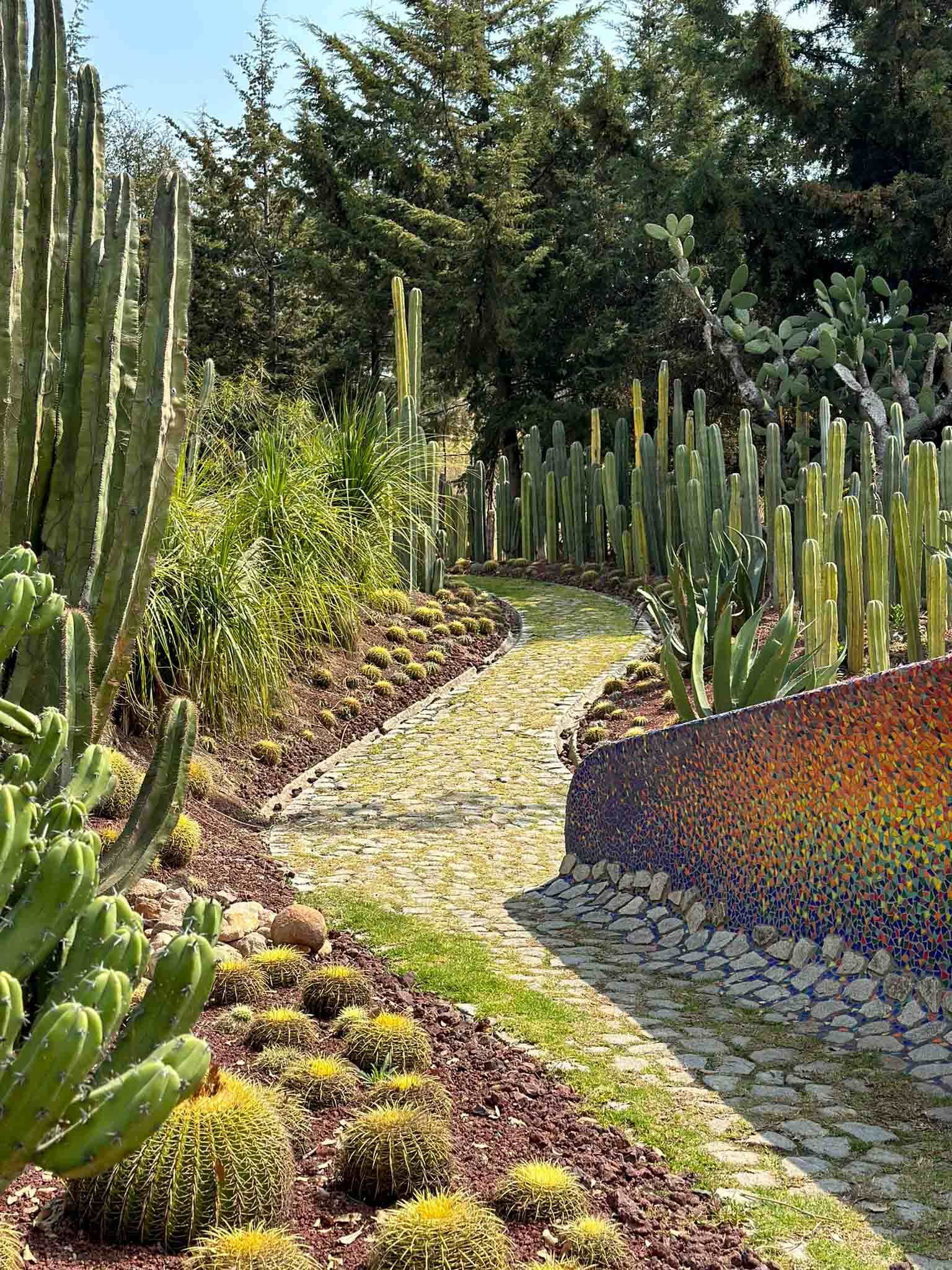 Though Parque Quetzalcoatl is under construction (and has been for the past 15 years), its individual ecologies result in a unique celebration of nature and architecture. Named after the Aztec feathered serpent deity, the park is home to massive, mythologically inspired sculptures, experimental concrete forms created with techniques developed by Senosiain himself, and lush foliage bathed in prisms of light passing through stained-glass ceilings. The site continues to evolve and will eventually be a demonstration project showcasing sustainable agriculture practices like water harvesting.
Architectural Landscape Experiences
No overview of the Mexico City art scene is complete without acknowledging the lasting influence of muralist Diego Rivera and painter Frida Kahlo. Their infamous functionalist houses, designed by Mexican architect Juan O'Gorman, now operate as the Museo Casa Estudio Diego Rivera y Frida Kahlo and contain curated selections of the artists' works and objects in addition to temporary exhibitions. The structures' industrial elements and iconic color palette make an ideal backdrop for its towering cacti plantings.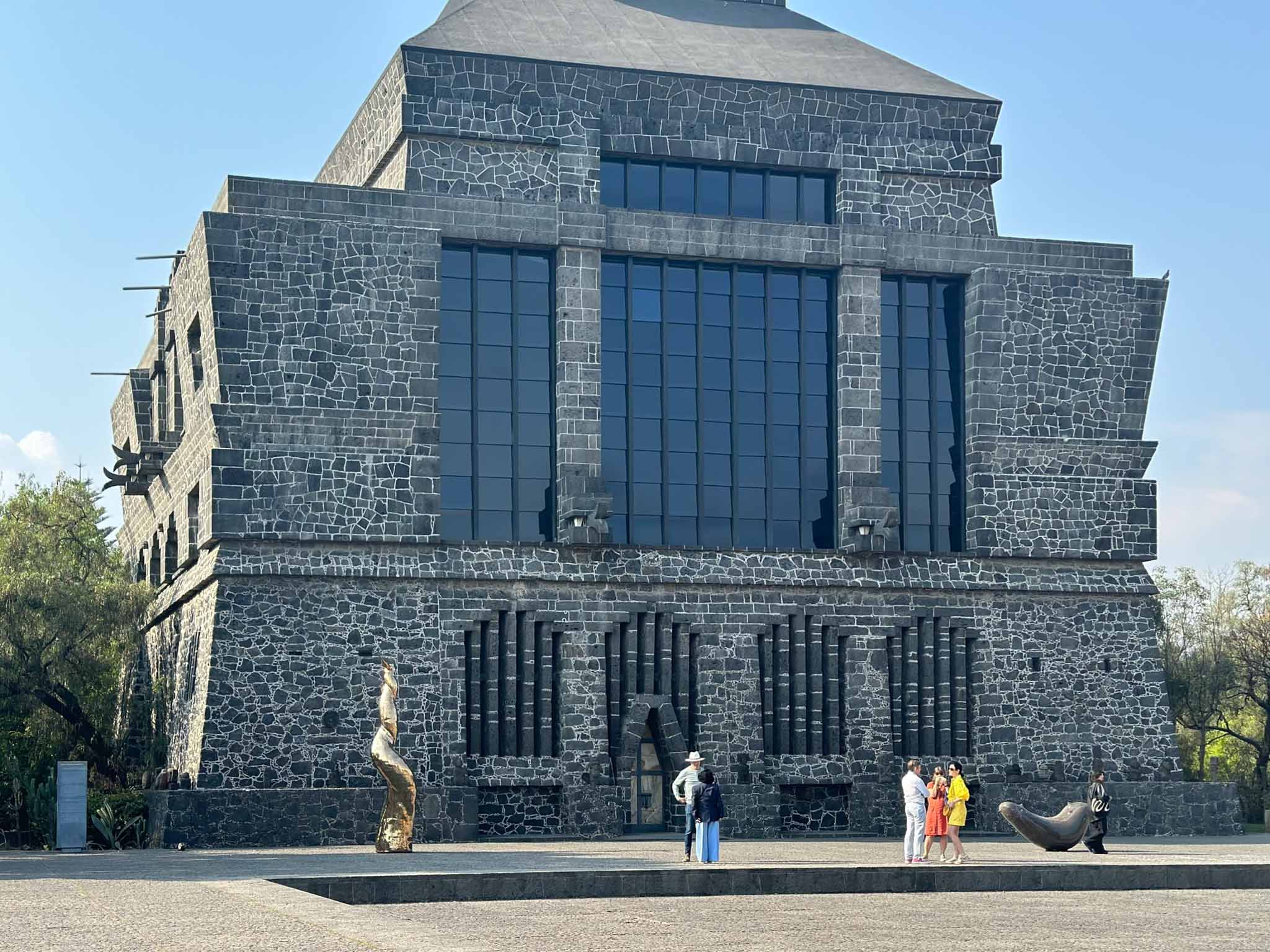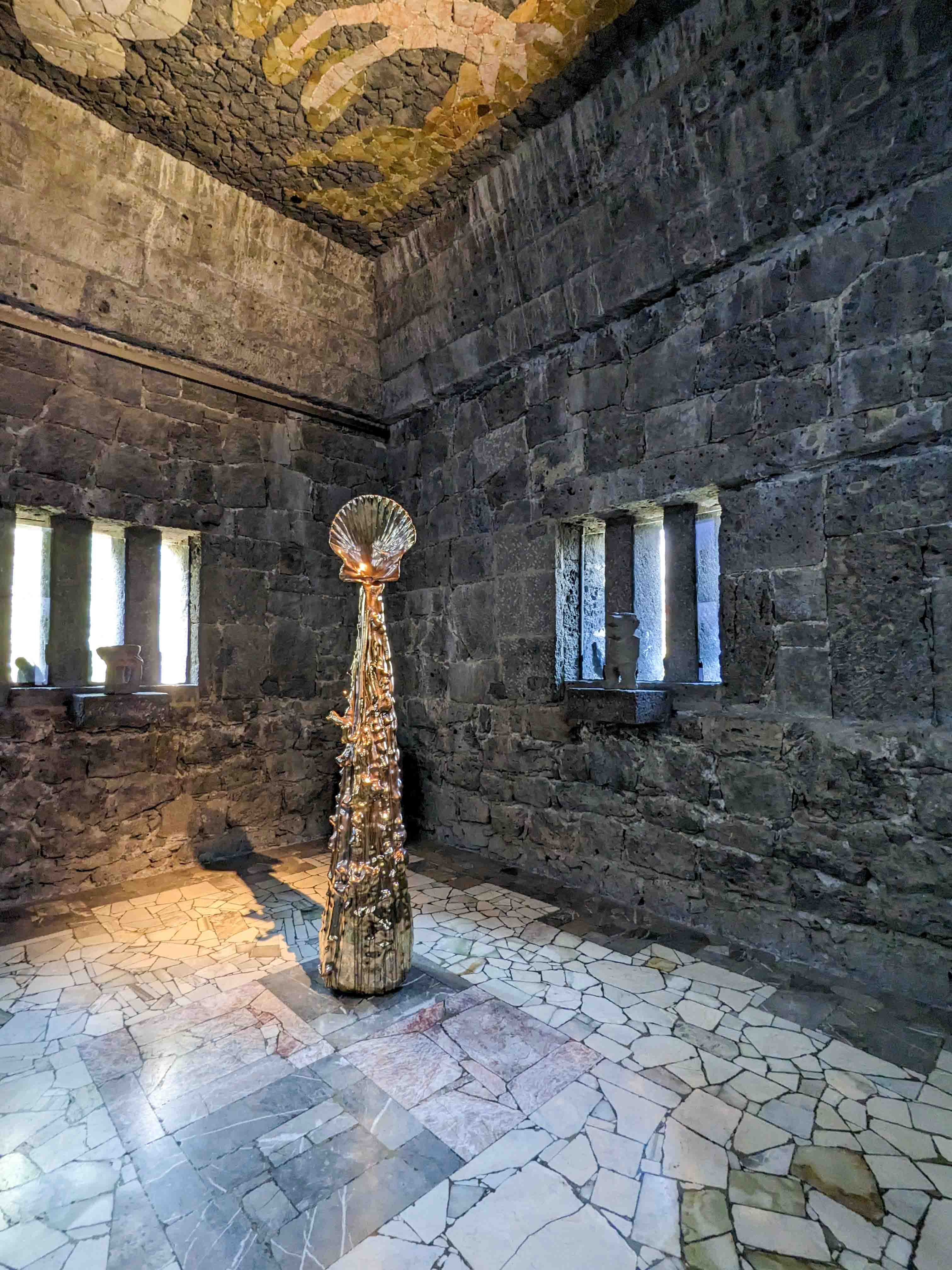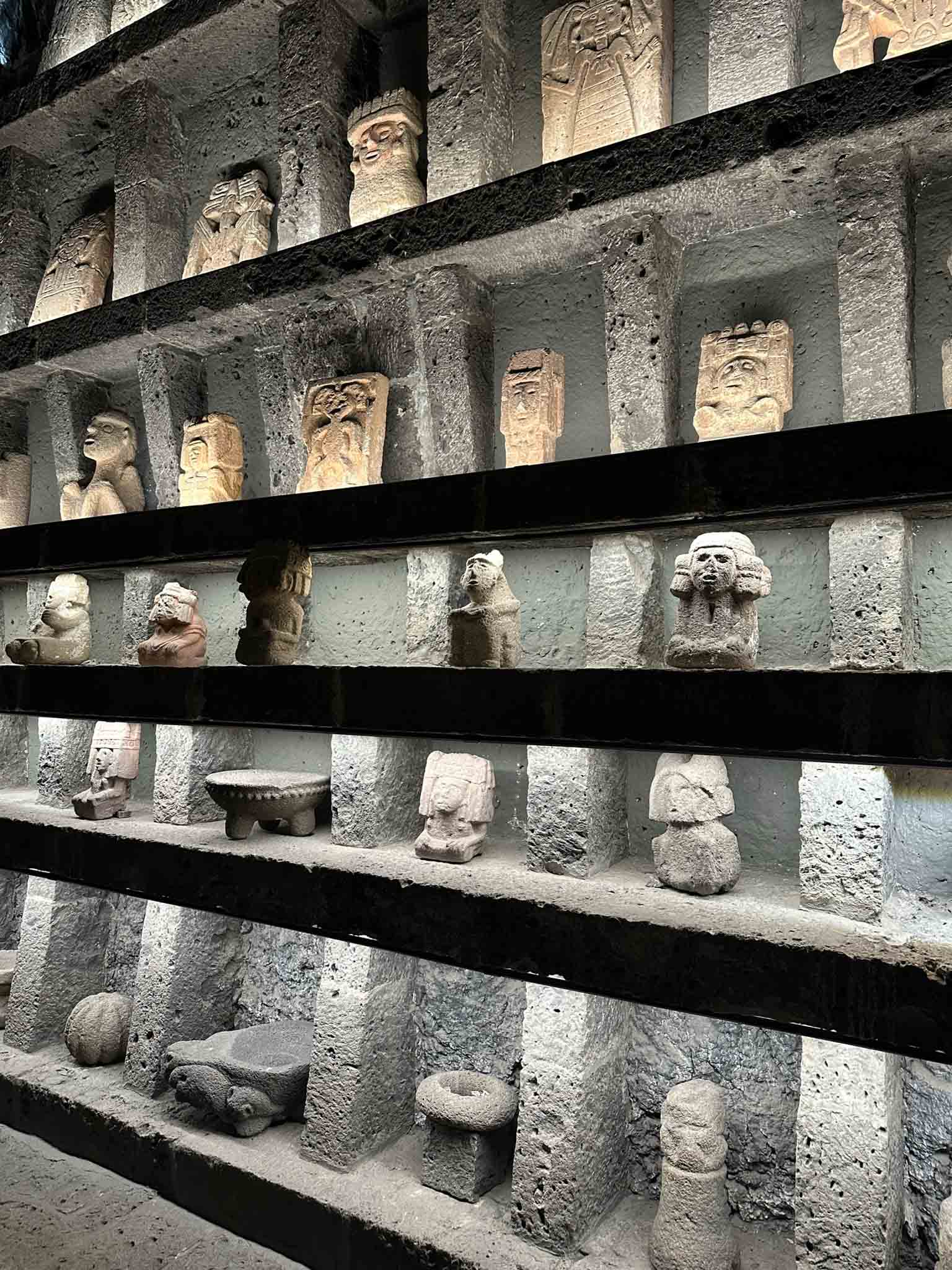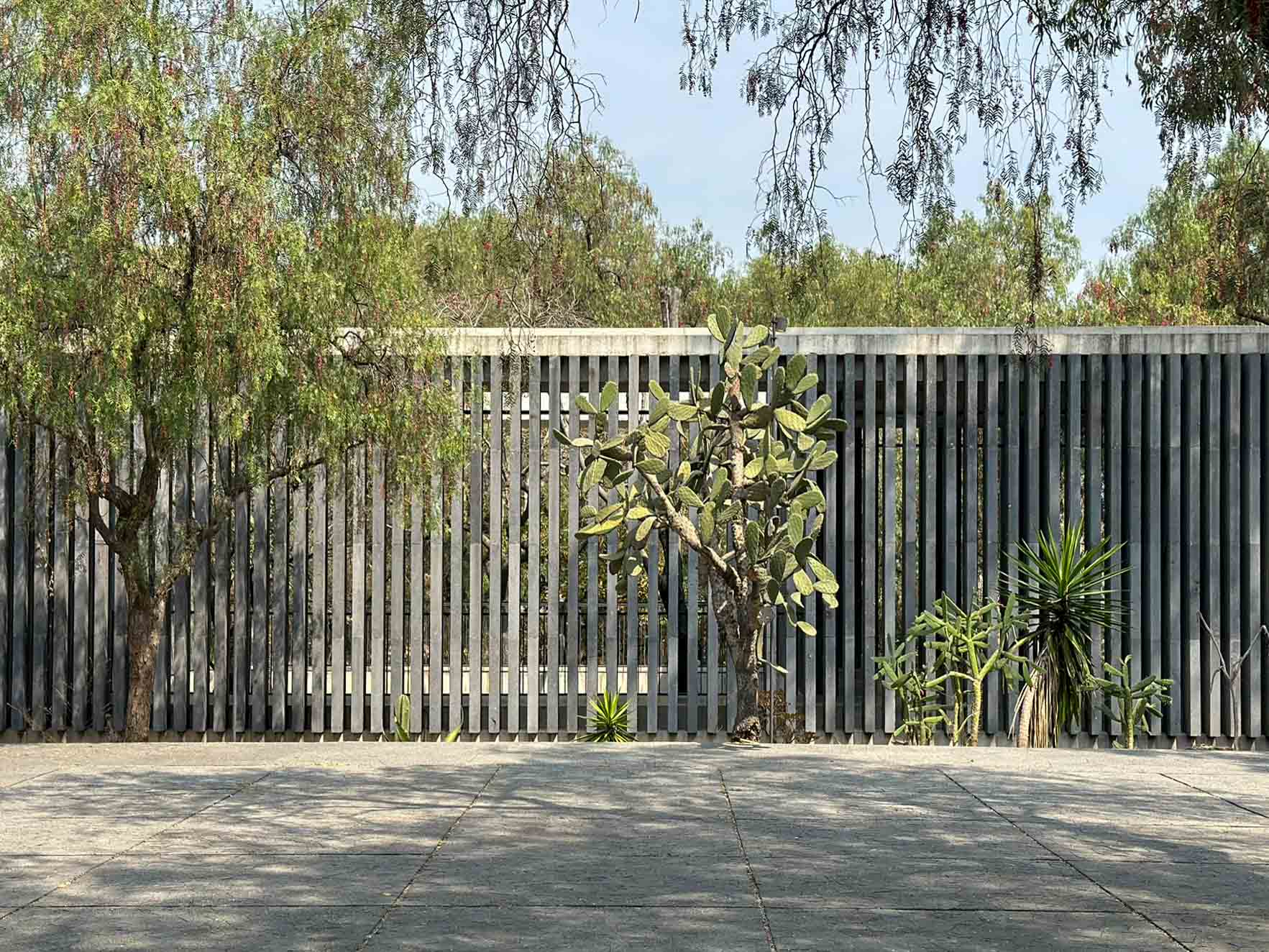 The Museo Anahuacalli, a monumental volcanic rock structure designed by Diego Rivera to house his collection of over 60,000 Pre-Hispanic artifacts, is tucked away in another corner of the dynamic couple's Coyoacan neighborhood. The interior experience was amplified by artist Alma Allen's solo exhibit, featuring bronze sculptures designed specifically for the space, which had a glowing aura thanks to onyx apertures illuminating the interior.
The RIOS residential team is always on the lookout for design inspiration, whether it is through traveling to international destinations or visiting local galleries. Follow along as we dive deeper into what we're loving @rioshome.