ASLA 2023 Conference on Landscape Architecture
Join RIOS at the ASLA 2023 Conference on Landscape Architecture, bringing together landscape architects and allied professionals to garner new industry insights and tools. This year's theme, Scale Up, focuses on key findings from professionals who are elevating their craft through leadership in design. The conference's program offers educational speaker sessions on topics including climate action, biodiversity, design implementation and creative processes, as well as planning, urban design, and infrastructure.
RIOS Creative Director and Partner Katherine Harvey, Design Directors Jason Shinoda and Paul Westwood, and Managing Studio Director Nate Cormier will participate in panel discussions highlighting our resilient, attuned approach to landscape architecture.
We hope you'll join us for these vital discussions on designing for both comfort and climate.
Landscape Strategies for Water Independence
Friday, October 27, 2023 11:00 AM – 12:00 PM CT
Register Here
Water scarcity is one of the biggest risks facing the American West. This session will highlight how landscape architects and engineers address water independence through regional thinking, reducing reliance on gray infrastructure, and enhancing natural systems. This session will cover strategies for design, funding, and cross-agency coordination toward water independence.
Speakers:
Katherine Harvey, RIOS, Creative Director, ASLA
Amelia Luna, Sherwood Design Engineers, Principal, PE, MSc, LEED AP, ENV SP
Erin English, Biohabitats, Practice Leader, PE, LEED AP
Designing an Equitable and Inclusive Experience in the Balboa Cultural District
Friday, October 27, 2023, 3:30 PM – 4:30 PM CT
Register Here
Planning team partners will reflect on their work with San Diego's Balboa Park Cultural District to create a more distinctive and inclusive experience through the development of an equity-centered vision. Learn how this strategy reflected the rich and diverse culture of this trinational region.
Speakers:
Jenn Low, Openbox, Design Director, ASLA, LEED AP, Session Lead
Nate Cormier, Managing Studio Director, RIOS, ASLA, LEED AP
Ray Giang, MR-ProFun, Partner
Hyperlocalism: Materials and the Story of Place
Saturday, October 28, 2023, 3:45 PM – 5:00 PM
Register Here
From sound installations to mineral explorations to the re-use of concrete runways, landscape has the power to unearth unique stories of place. This session explores the ways in which a 'hyperlocal' lens towards storytelling and materials can be a form of climate action and social justice.
What is Hyperlocalism?
Hyperlocalism in design prioritizes the unique characteristics of specific sites to create places that are culturally meaningful, acutely responsive to their immediate context, embedded within the communities they serve, and purposefully designed for climate adaptation and resilience.
Speakers
Jason Shinoda, RIOS, Design Director, Session Lead 
Anna Cawrse, Sasaki, Principal
Hyunch Sung, Studio Moonya, Founder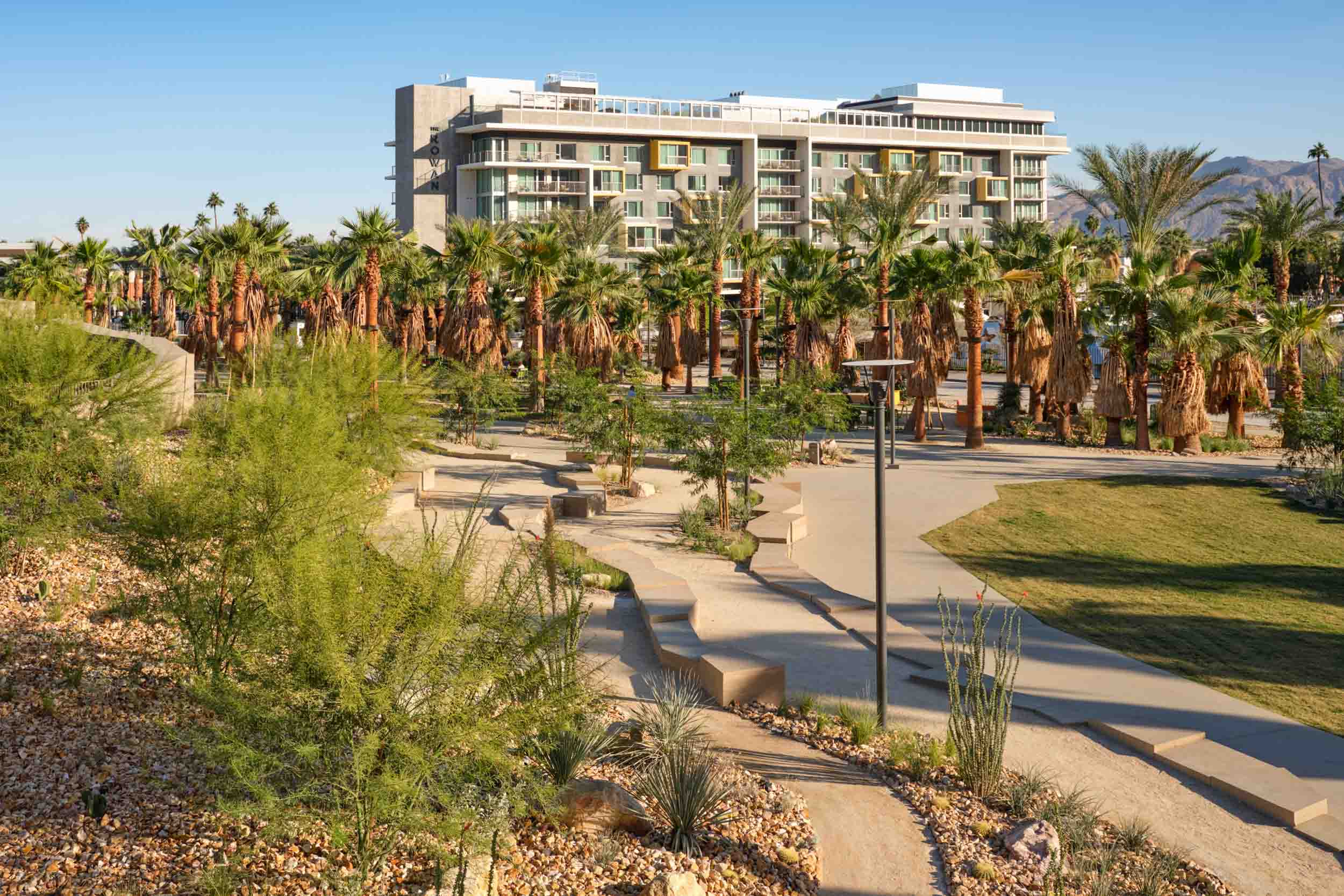 Monday, October 30, 2023, 11:00 AM-12:00 PM CT
Register Here
From study models to 3D printing to augmented reality, design is a process of ideation,
iteration, and testing through multiple scales and media. This session explores the
importance of making at all stages of the design process, from mockups, prototyping,
and fabrication to installation.
Speakers:
Jason Shinoda, RIOS, Design Director, Session Lead
Kate Larsen, Director, Snøhetta
Paul Westwood, RIOS, Design Director