Our environments are comprised of individual narratives, collective memories, and private experiences. Accompanying those qualities is a growing repository of data. Visualizing that data is often key to storytelling and open collaboration.  
Open Data is supplied by a increasing number of local governments, empowering residents and designers to unlock the city's geographic data. It's not difficult to find someone in California with a personal story about the struggle with housing affordability and supply. This has recently led to the State Senate approval of Tenant Protection Act of 2019 (AB 1482). The bill limits annual rent increases at 5% plus inflation and would extend through the end of 2030.
Within the City of Los Angeles there is no rent control policy. AB 1482 would open up several hundred thousand units from 1978 to 2004 that were previously ineligible under the Rent Stabilization Ordinance (RSO).
Using Open Data we developed a dashboard to visualize those parcels affected by the bill.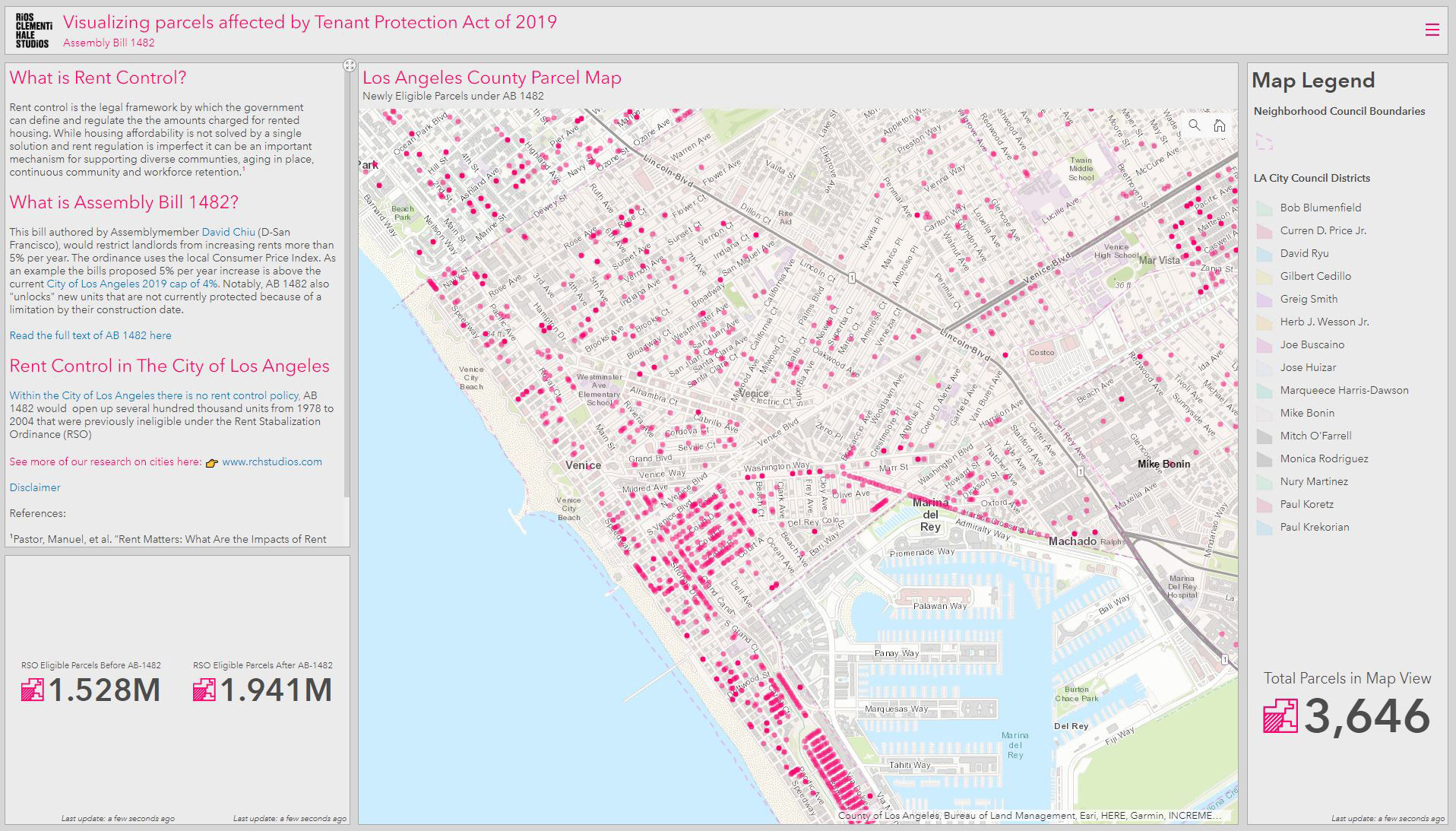 The app is using open data from Los Angeles GeoHub Launched in Spring 2016 by the Mayor's Office. Geographic data is often siloed among city departments. The GeoHub effort allows the aggregation of data from over 20 public agencies.