Bringing fresh perspectives to our office, the interns generate new ideas in strategies and materials in design.
The RIOS Internship program is centered around exploration and collaboration, equipping students with the necessary skills and experiences to jumpstart their professional careers.⁠
This summer, we welcomed 13 students from different backgrounds, specialties, and education to join our team and participate in an all-encompassing and hands-on design experience.
Over ten weeks, the curriculum included site visits, research, and studio projects to bridge the interns' academic study with real-world practices.
Summer Fridays called for site visits at some of our most popular projects, including GoodRx, Stone Canyon, Corporate Pointe, The Music Center Plaza, and Grand Park. In the office, project work provided the interns with foundational knowledge, and they concluded the summer with a comprehensive presentation reflecting their robust research.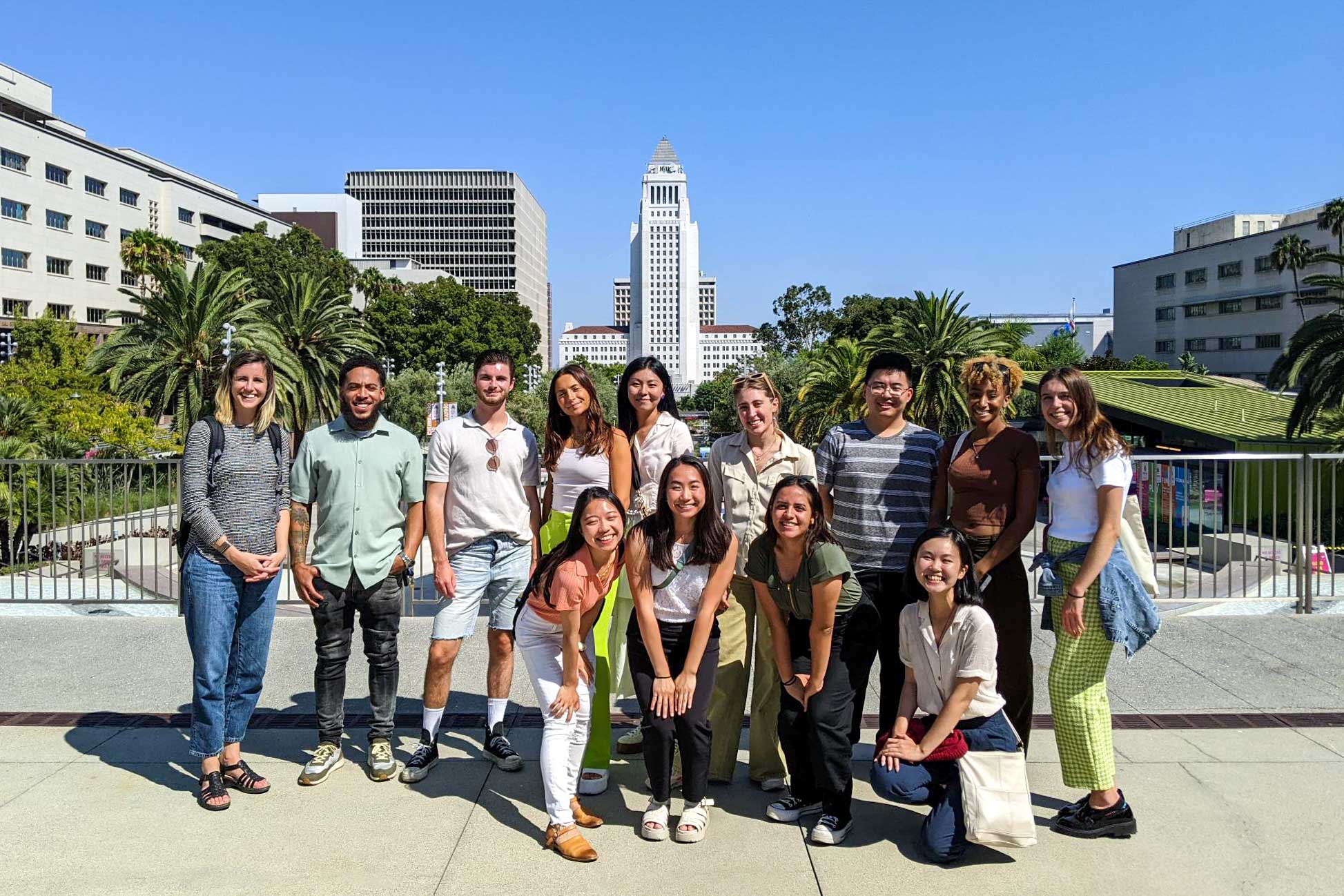 The RIOS research initiative is centered around our office's multidisciplinary approach to design and provides an opportunity to dive further into thought-provoking topics.
Every year, we select topics we care about most. Responding to climate change and environmental challenges, we initiated various research topics and actions to inspire and facilitate our future practice.
The interns explored three environmental topics – Water Reuse, New Local Materials, and Urban Density – bringing their insights to the next generation of design. We find their research useful and unique, inspiring our office to think about design problem-solving in new ways.
It's been a great experience having our interns with us. Thank you to all our interns for their hard work. Read on to view their research projects!
Topic 1: Water Retention and Reuse
RIOS Intern Group: Angel Wong, Audrey Seiz, Amber-Lynn Williams, Riley Hammond
RIOS Team Leads: Brent Jacobsen, Jason Shinoda
This research responds to climate change by identifying ideas, materials, and strategies to combat rising urban heat and water scarcity.
Using RIOS' office at 3101 and 3201 W. Exposition Boulevard, the study presents an approach to water harvesting and thermal comfort that utilizes design strategies from research, precedent, and LEED's Net Zero Water certification program.
Cloud Gate Courtyard and The Cloud facilitate optimism, community, and sharing through a design that makes the process visible and creates an exciting experience for those both outside and inside RIOS.
Topic 2: "New Local Materials" for Net Zero Embodied Carbon
RIOS Intern Group: Hope Codiga, Jordan Zauel, Andreea Dan, Morgan Lomax, Sen Du
RIOS Team Leads: David Maples, Zhihuang Li
This research identifies materials, planting, and construction techniques that embrace new local materials for net zero embodied carbon and the shifting climate. The proposal is founded on themes of design for disassembly, material extraction, offcuts and lumber, and assisted migration. 
The group applied these findings to a design proposition for a new entry sequence to the RIOS office, as an example to be referenced in its future design. The collage of these systems comes together into a joyful, engaging, and thoughtful space that reflects the character of the firm and its dedication to pursuing new sustainable practices and materials.
Topic 3: Urban Density + Adaptive Reuse
RIOS Intern Group: Ailsa Thai, Emily Ta, Sicong Zhang, Elianna Medina
RIOS Team Leads: Christine Chang, William Maya
This research dives into the role adaptive reuse plays in the current evolution of densifying cities. The team uncovered overlapping layers of complexity that adaptive reuse can bring, touching upon the social, economic, environmental, and metaphysical understanding of space.
The research hypothesizes how adaptive reuse can begin to change the vocabulary of Los Angeles. Data collection provides a foundation of understanding of our city as it sits today – identifying areas of attention. Host sites are uncovered in the process and used to speculate how the context, demographic, and use of the space could change if adaptively reused based on local needs.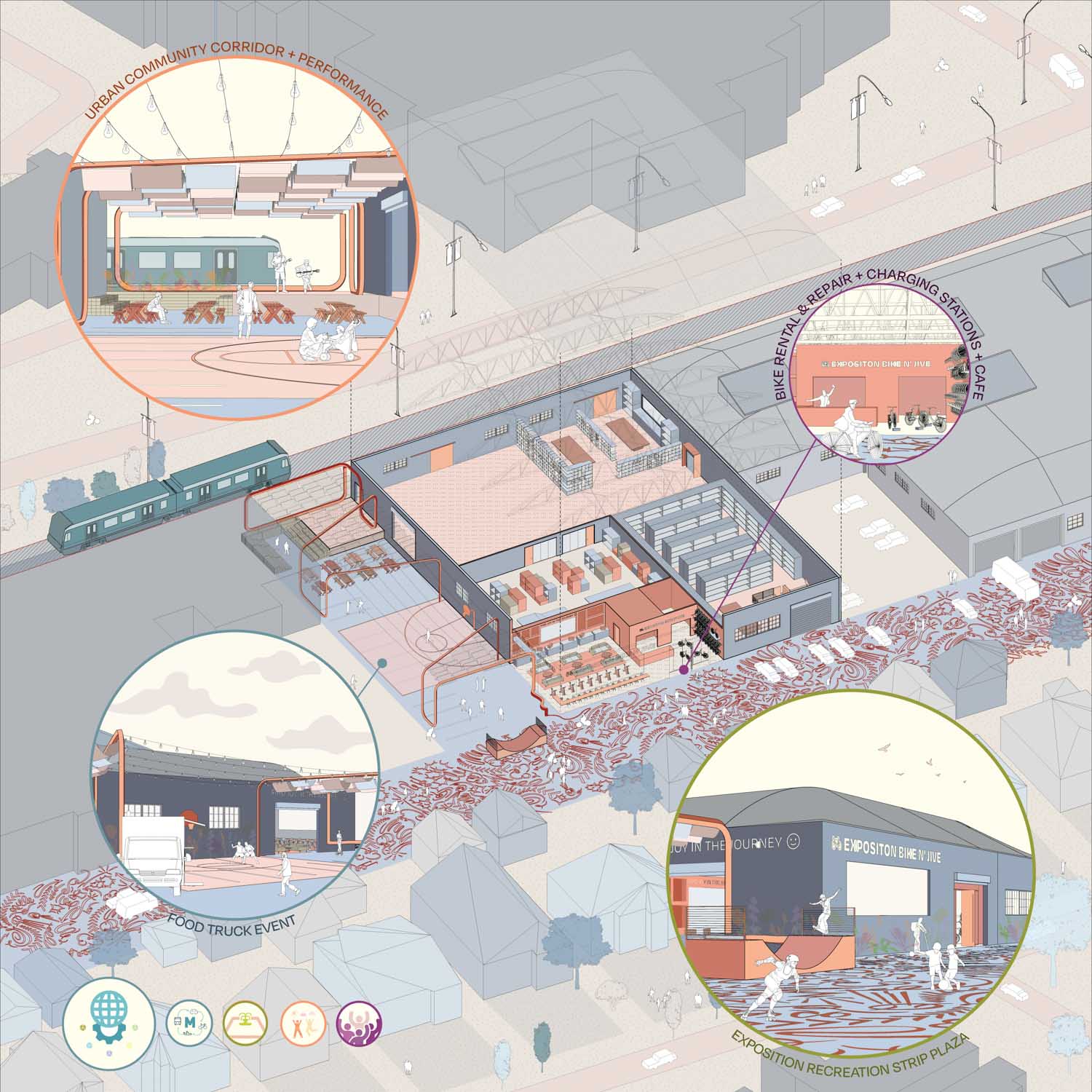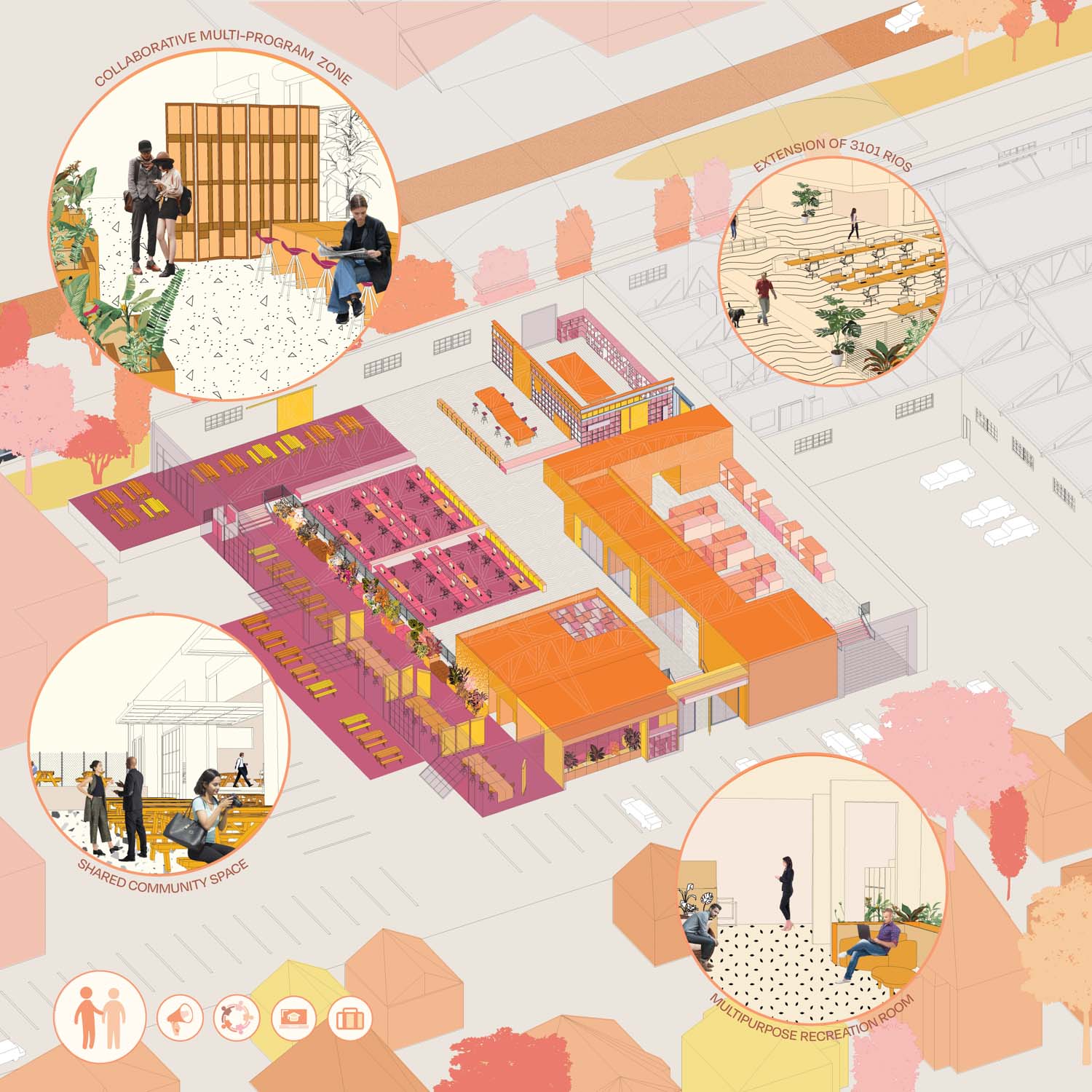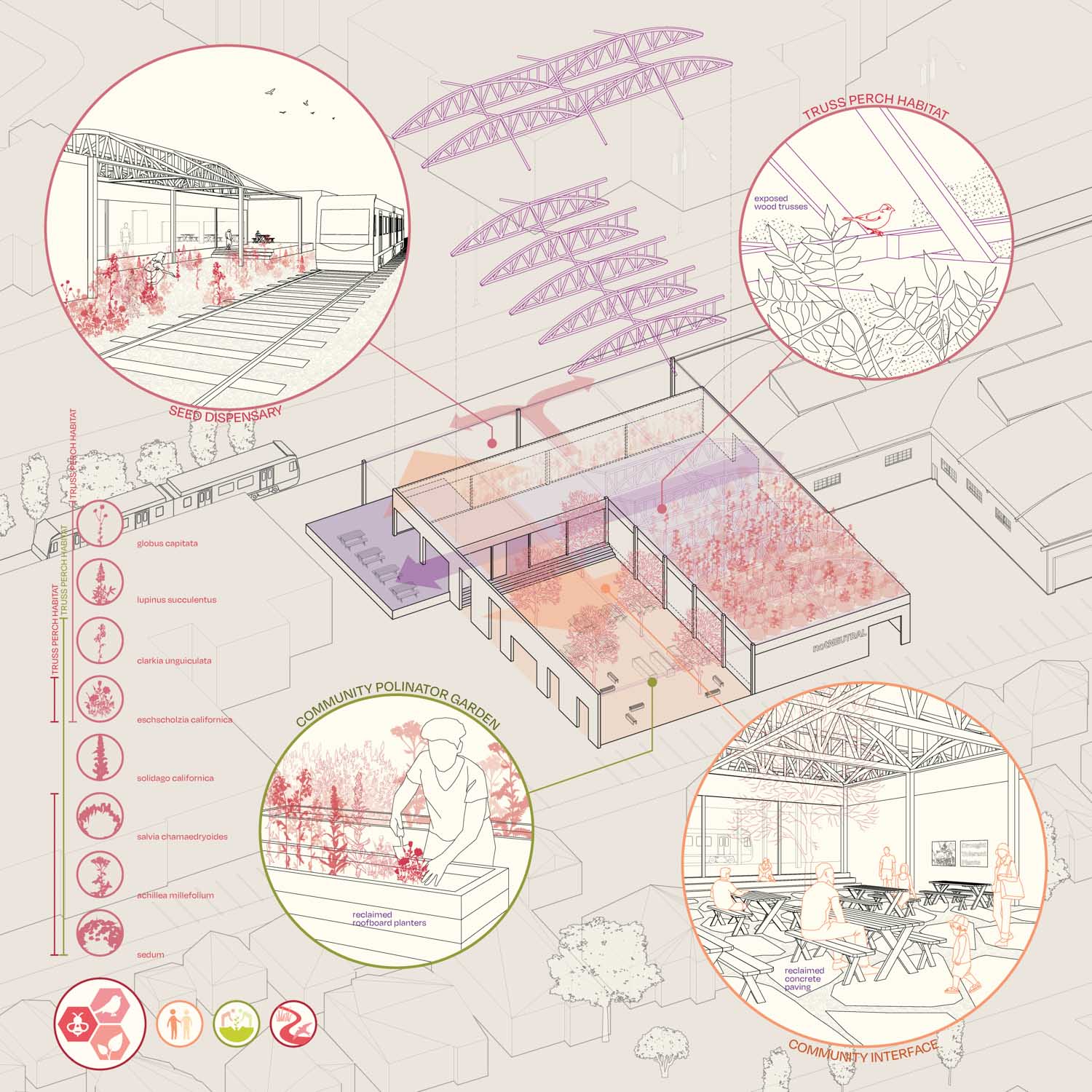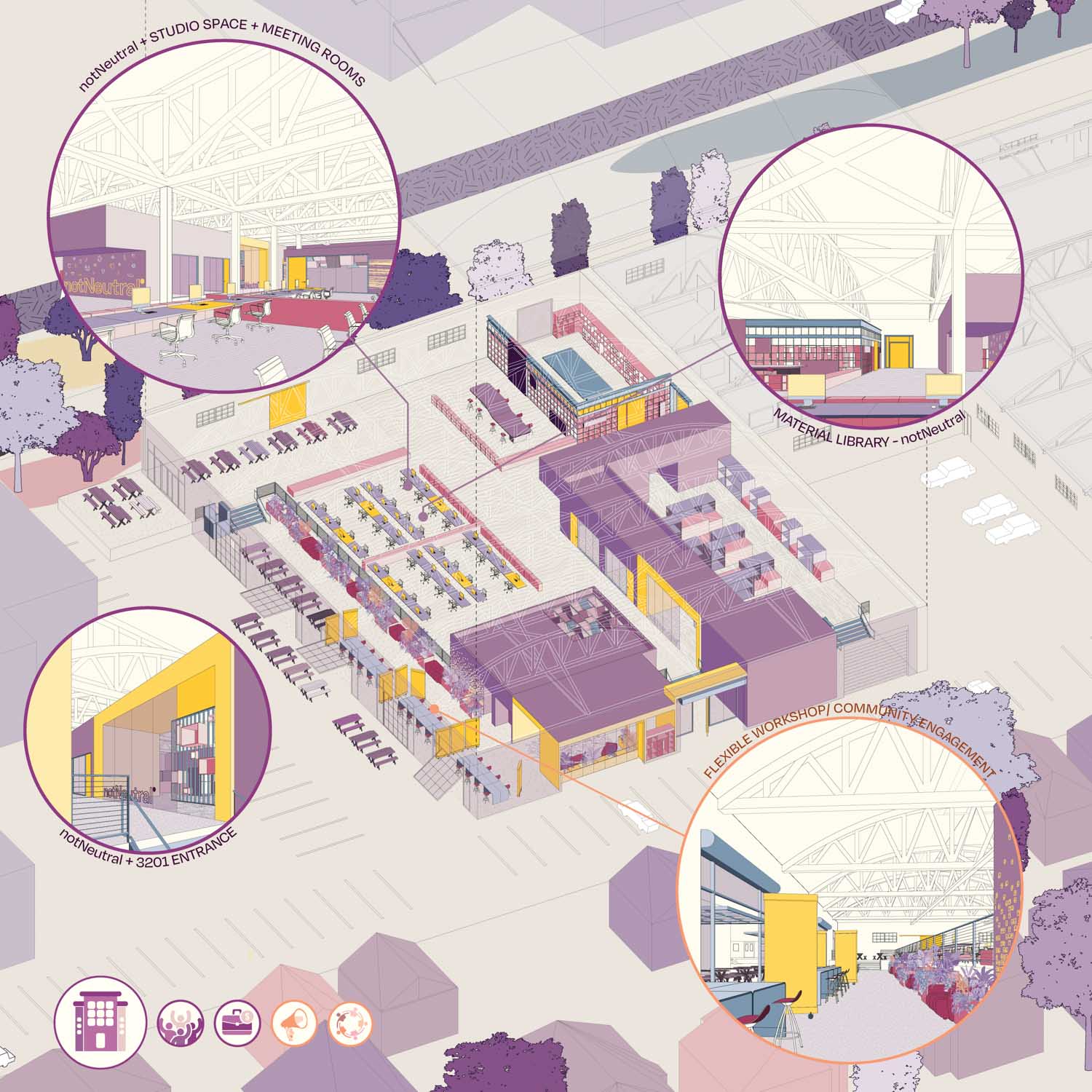 Thank you for joining us this summer.
Angel Wong, The Ohio State University, Master of Landscape Architecture
Audrey Seiz, University of Maryland, Master of Landscape Architecture
Amber-Lynn Williams, University of Texas at Austin, Bachelor of Architecture
Riley Hammond, University of California Los Angeles, Master of Architecture
Hope Codiga, University of Oregon, Bachelor of Architecture
Jordan Zauel, University of Michigan, Master of Architecture
Andreea Dan, Tulane University, Bachelor of Architecture
Morgan Lomax, Fashion Institute of Design & Merchandising
Sen Du, University of California Berkeley, Master of Landscape Architecture
Ailsa Thai, University of Virginia, Master of Landscape Architecture
Emily Ta, Cal Poly Pomona, Bachelor of Architecture
Sicong Zhang, University of Michigan, Master of Architecture
Elianna Medina, UC Berkeley College of Environmental Design