Austin, TX – June 3, 2019 – Vrbo®, Expedia Group's global vacation rental business, today opened a brand new office building in The Domain, a large office, retail and residential center in North Austin. The 16-story office building is twice the size of Vrbo's largest existing office and will house more than half of Vrbo's Austin workforce.
"Austin has been our home since the very beginning and we're proud to be founded and headquartered in such a thriving tech community," said Vrbo president John Kim. "Vrbo's beautiful new campus will fit more employees under one roof, sparking more collaboration and new ideas that will help grow our vacation rental business."
The Domain high-rise features an inviting open floor plan that bolsters employee collaboration and embraces various work settings and styles. The building also features gender-neutral restrooms, a group fitness center, 360-degree views of North Austin, and more. With the new location, Vrbo employees will enjoy easy access to dozens of restaurants, retail stores and outdoor spaces The Domain has to offer.
Vrbo HQ Fun Facts:
• The sign that will be on the new office building is the largest Vrbo logo in the world.
• The total square footage of the new Vrbo office is approximately one-sixth the size of the University of Texas' 40-acre campus.
• The design of each floor of the new building is themed around different eco-environments from around the world, including lakes, forests, deserts, and the sea.
• The new building conserves energy and reduces waste with energy-efficient lighting solutions, automated water bottle refilling stations, electrical charging stations for eco-friendly vehicles, and secure bike storage.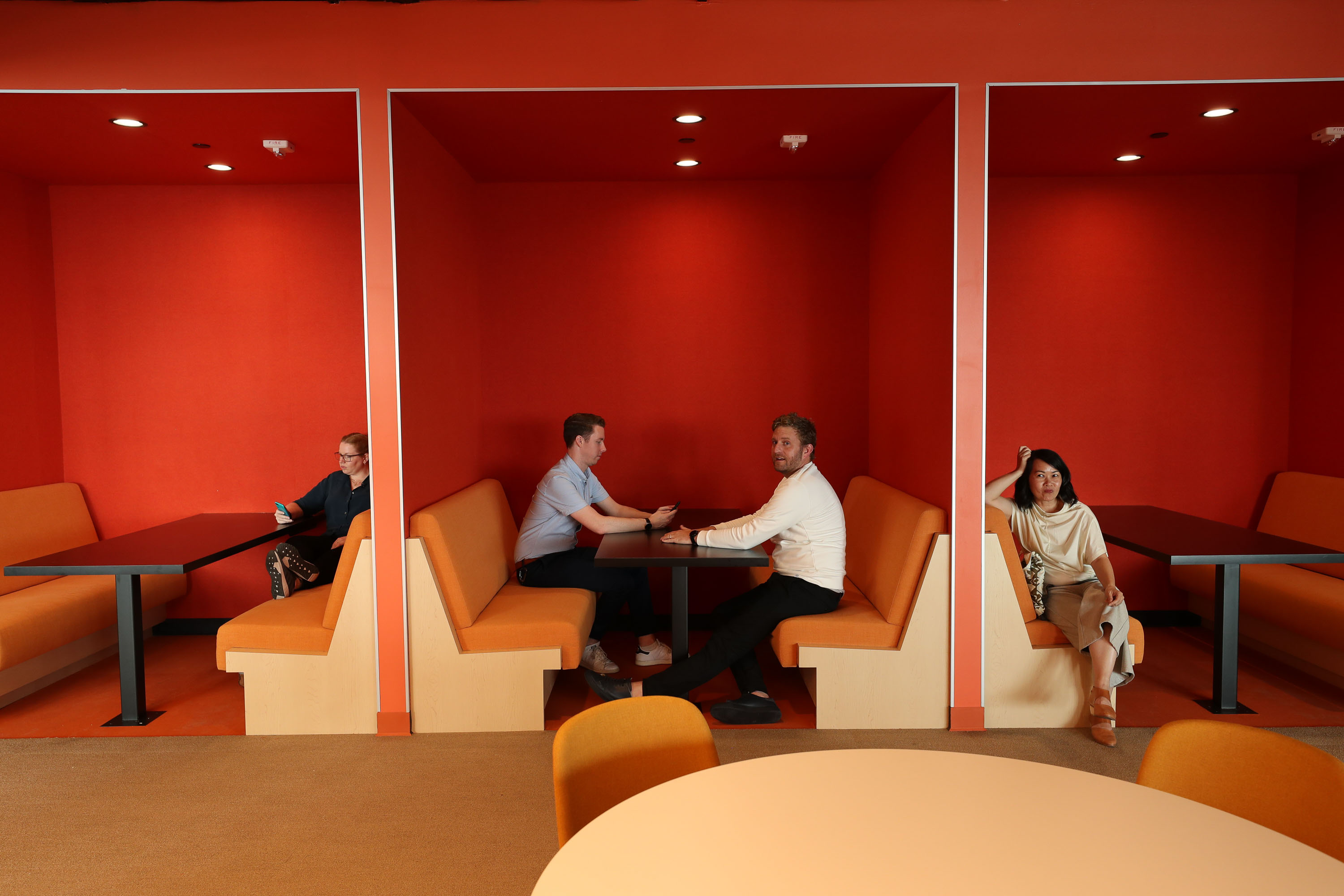 In 1995, Vrbo introduced a new way for people to travel together, pairing homeowners with families and friends looking for places to stay. We were grounded in one purpose: To give people the space they need to drop the distractions of everyday life and simply be together. Since then, we've grown into a global community of homeowners and travelers, with unique properties in 190 countries around the world. Vrbo makes it easy and fun to book cabins, condos, beach houses and every kind of space in between. Vrbo is part of Expedia Group and offers homeowners and property managers exposure to over 750 million visits to Expedia Group sites each month. To learn more, visit www.vrbo.com. © 2019 Vrbo. All rights reserved. Vrbo, HomeAway, the Vrbo logo, and the HomeAway logo are trademarks of HomeAway.com, Inc.