Shaping Inclusive, Flexible Cultural Spaces
RIOS brings a community-centric vision to the design of our cultural venues to spark connection, vibrancy, and joy. Embracing opportunities for interactive programming, and harnessing multi-use open spaces and creative operations models, our projects establish a new ethos that explores the connection between formalized presentations of art and the creative processes we all experience in everyday life.
Our recent thought leadership addresses the pressing challenges that cultural institutions are facing in engaging new audiences and ensuring inclusivity. Our concept – Culturescape – explores the positive impacts of dynamic programming and ensuring inclusivity and flexibility. The Dallas Museum of Art (DMA) International Design Competition was an ideal canvas to explore this innovative approach, spurring a framework for the increased viability of cultural institutions to expand their reach and increase their revenue generation opportunities.
Lessons from the Public Realm
Our people-first approach to redesigning cultural institutions is guided by three key goals of urban design: self-curation, diversity, and complexity. These principles aim to break down existing barriers and create stronger connections between these spaces, reconnecting them with the surrounding urban fabric and hyperlocal culture.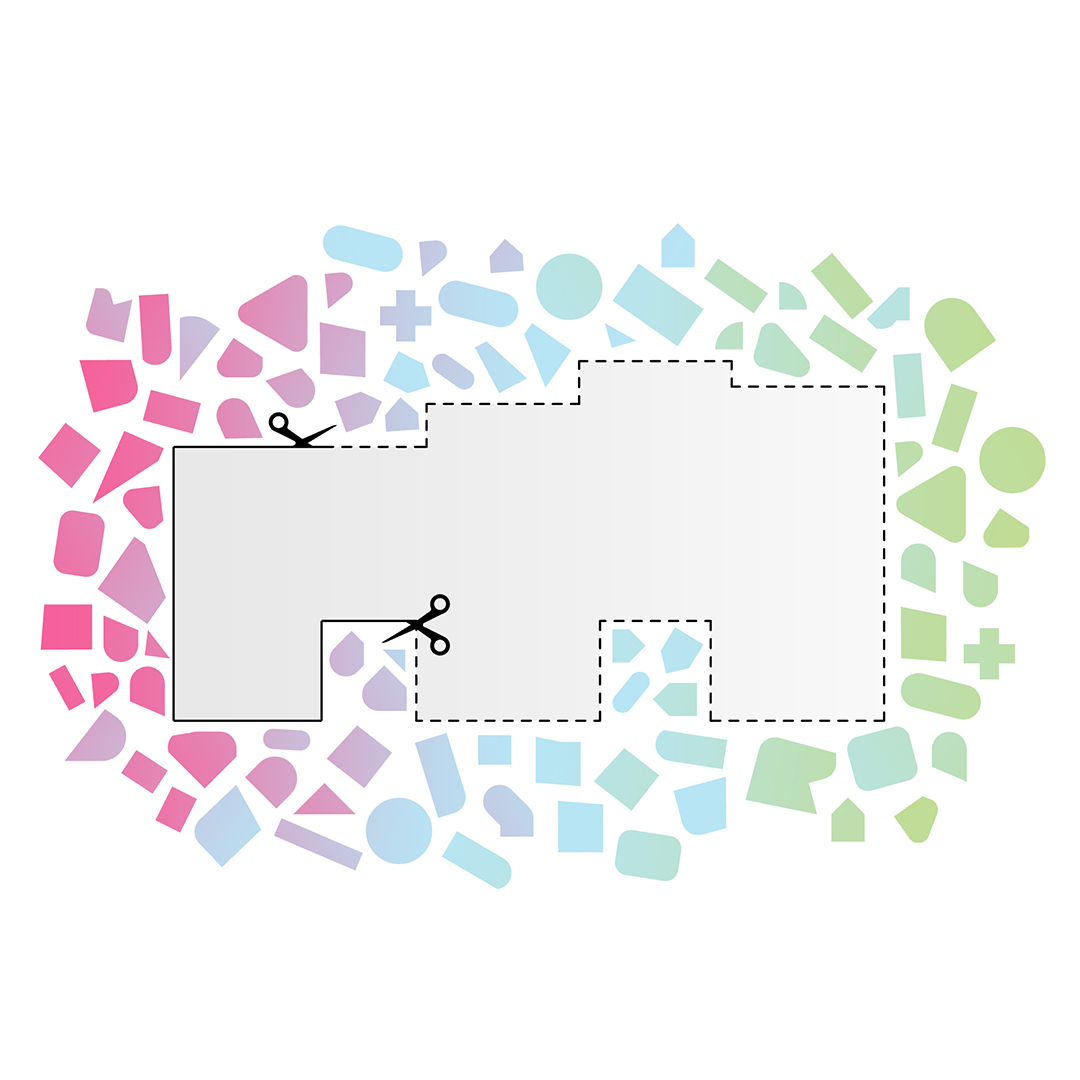 Culturescape finds its basis in non-traditional programming — whether it's commerce, entertainment, wellness, education, or play — which empowers visitors to curate their own experiences within a given space and allows for a multiplicity of opportunities for engagement. Developing welcoming environments for a larger, more diverse audience also means rethinking systems typically associated with cultural spaces including surveillance, security, and a white box model that creates a rarefied viewing experience.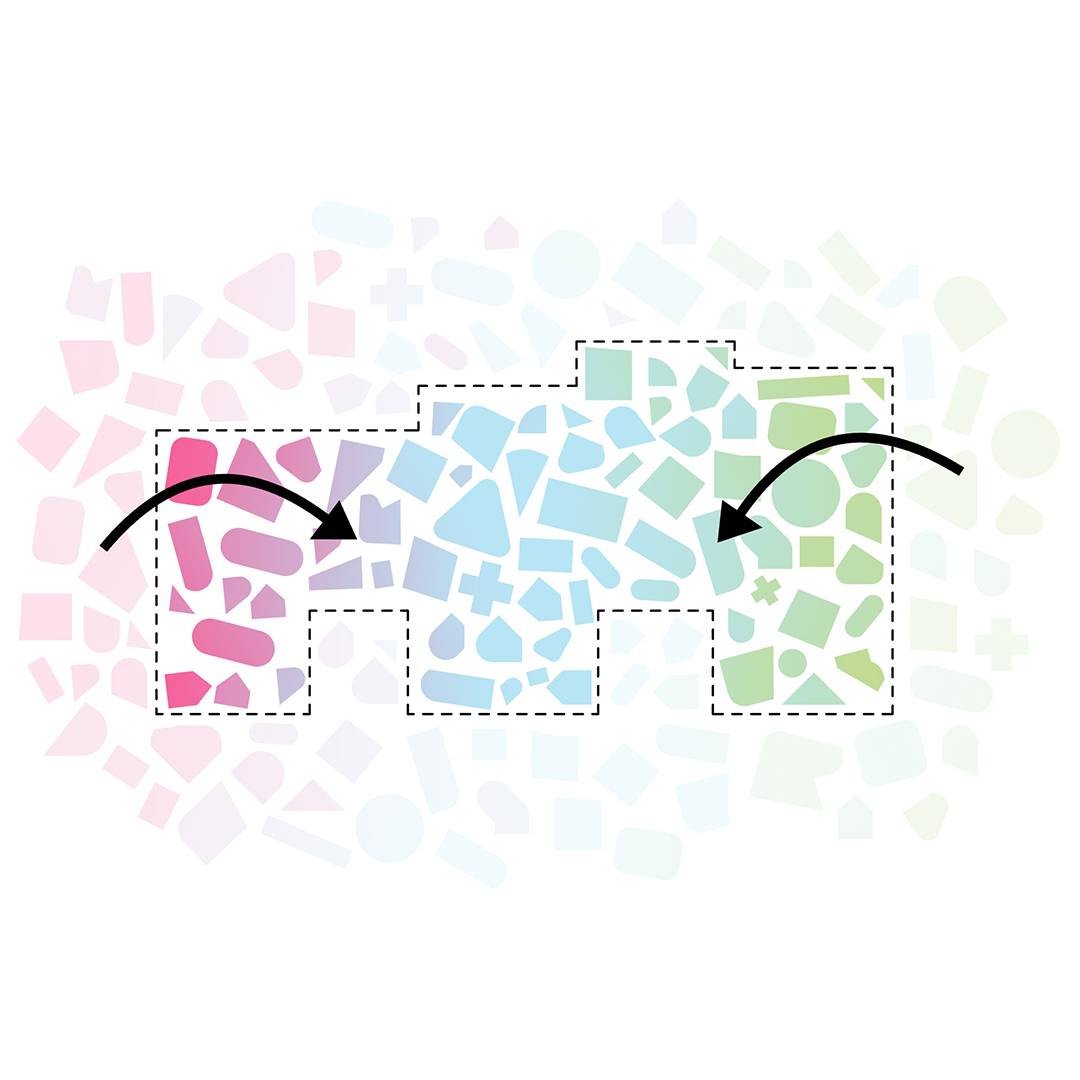 Successful public realm spaces address complexity and the unexpected by offering flexible spaces that facilitate emerging ways to use the space and discovery of new opportunities. Multi-use plazas become home to picnics, food, cultural activities, and even places for the art inside the walls to flow outside the box, through digital or public art that unites and becomes a place for people to gather.
All of this action, programming, and participation is key to the longevity of these districts and their ability to evolve with the needs of their visitors.
Culturescape amplifies the importance of curating a wider range of activities, transforming cultural spaces into more welcoming environments that can adapt to an evolving local culture.
Art and Culture is for Everyone
Culturescape creates continuity between cultural venues and our everyday creative experiences by removing physical and psychological barriers to access. This transformative approach turns these spaces into vibrant urban front lawns that are fully inclusive and inviting to the surrounding communities. As the culturescape wraps arts and cultural institutions in more accessible functions, they become more porous, and therefore more welcoming of a wider group of people.
We began with a call to communicate the DMA's core values: art at the center, equity and community at the core in the most authentic and sincere way possible. By widening its view of relevant programming, the museum can amplify its desire to welcome a broader audience in a joyous environment and create a place of active participation for all. The focus shifts from art alone to visitors, creative expression, and the power of art in inspiring, healing, and connecting people.
We envision the future museum as an open landscape of culture, inviting the city within and becoming deeply connected to the hyperlocal, social, and cultural networks outside its walls.
Our proposal also highlights the great success we have found working with diverse consultant teams to utilize a data-driven engagement process in understanding the barriers faced by dynamic contemporary communities historically disconnected from the arts. A model of open-ended dialogue through workshops and conversations with various members of the community results in a deeper understanding of a place's culture and history to overcome perceived elitism, cultural irrelevance in the digital age, and physical and psychological barriers.
Accessible Design Across Disciplines
RIOS' approach to reimagining cultural districts as more inclusive spaces spans disciplines and typologies. Our portfolio of work in shaping cultural space design focuses on multilayered programming, adaptable outdoor spaces, and considering hyperlocal contexts to ensure these destinations are attuned to the needs of a diverse visitorship.
In our transformation of The Music Center Plaza in Los Angeles, the design enhances accessibility across the open space connecting the surrounding Dorothy Chandler Pavilion, Mark Taper Forum, Ahmanson Theater, and Walt Disney Concert Hall. Through year-round programming, versatile technical infrastructure for events, and generously arrayed amenities, the plaza becomes a "fifth venue" providing greater accessibility to the arts.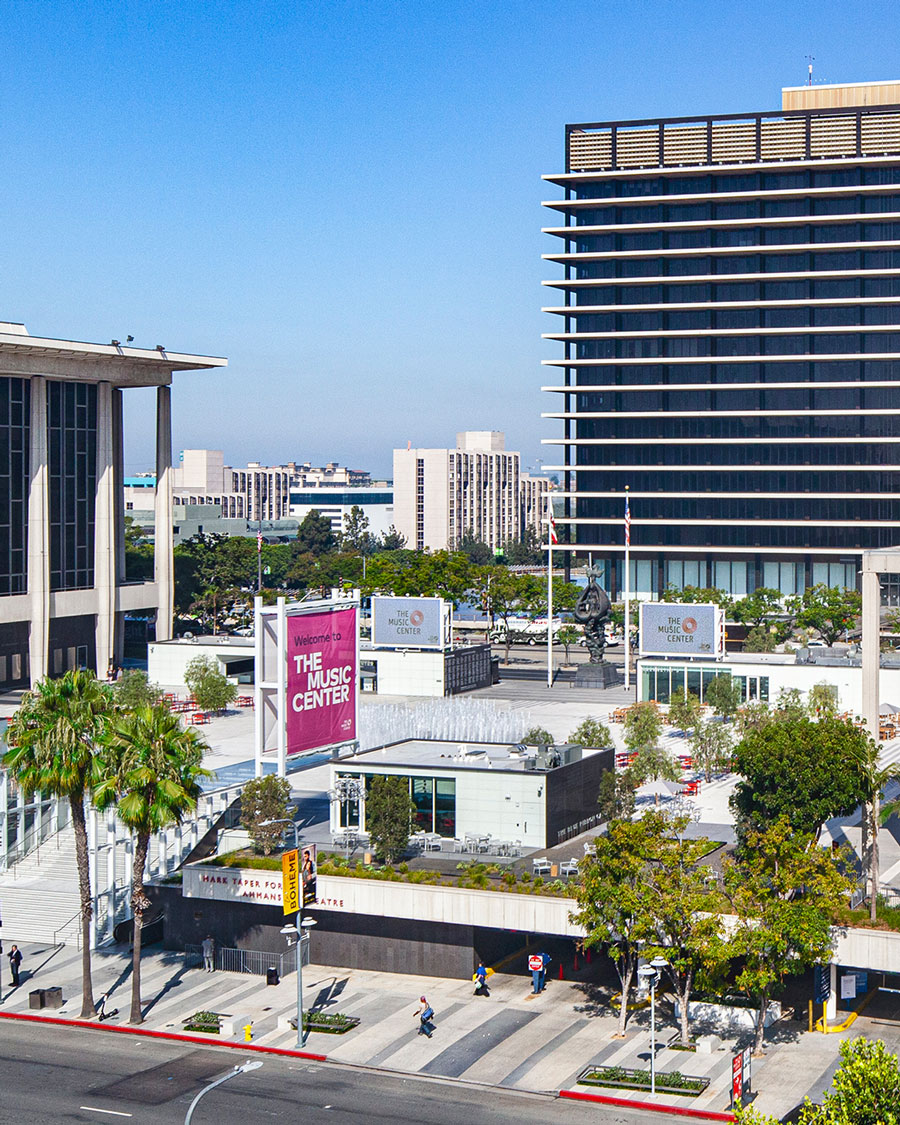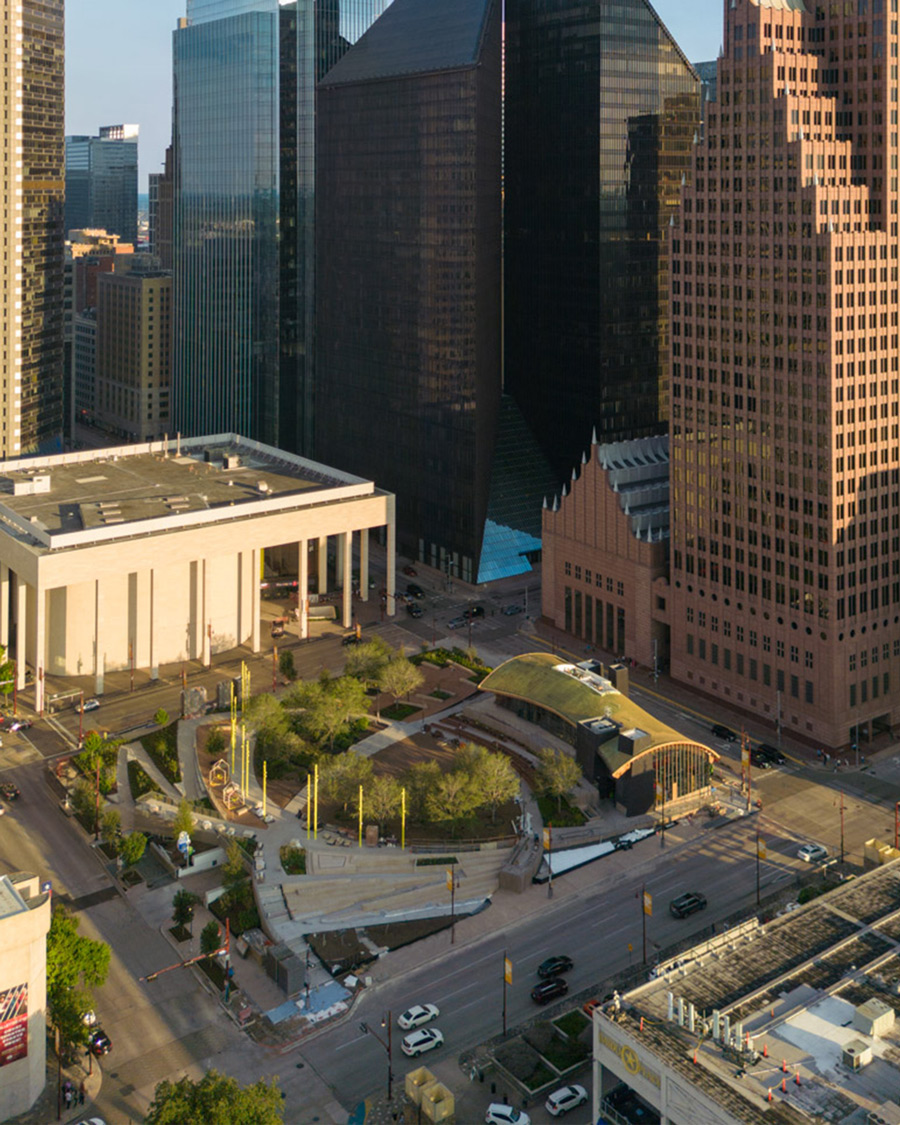 Nearly a decade in the making, our design of Lynn Wyatt Square for the Performing Arts will act as the Houston Theater District's "front lawn," providing outdoor and green spaces that allow visitors to engage with multilayered programming, spanning performances, film festivals, and dining experiences.
As the demand for inclusive cultural spaces grows, we persist in challenging institutional norms to foster more accessible cultural districts. By prioritizing hyperlocal and authentic approaches to engaging with people and communities, we expand the reach of cultural spaces, ensuring their longevity, relevance, and capacity to bring joy to all who visit.