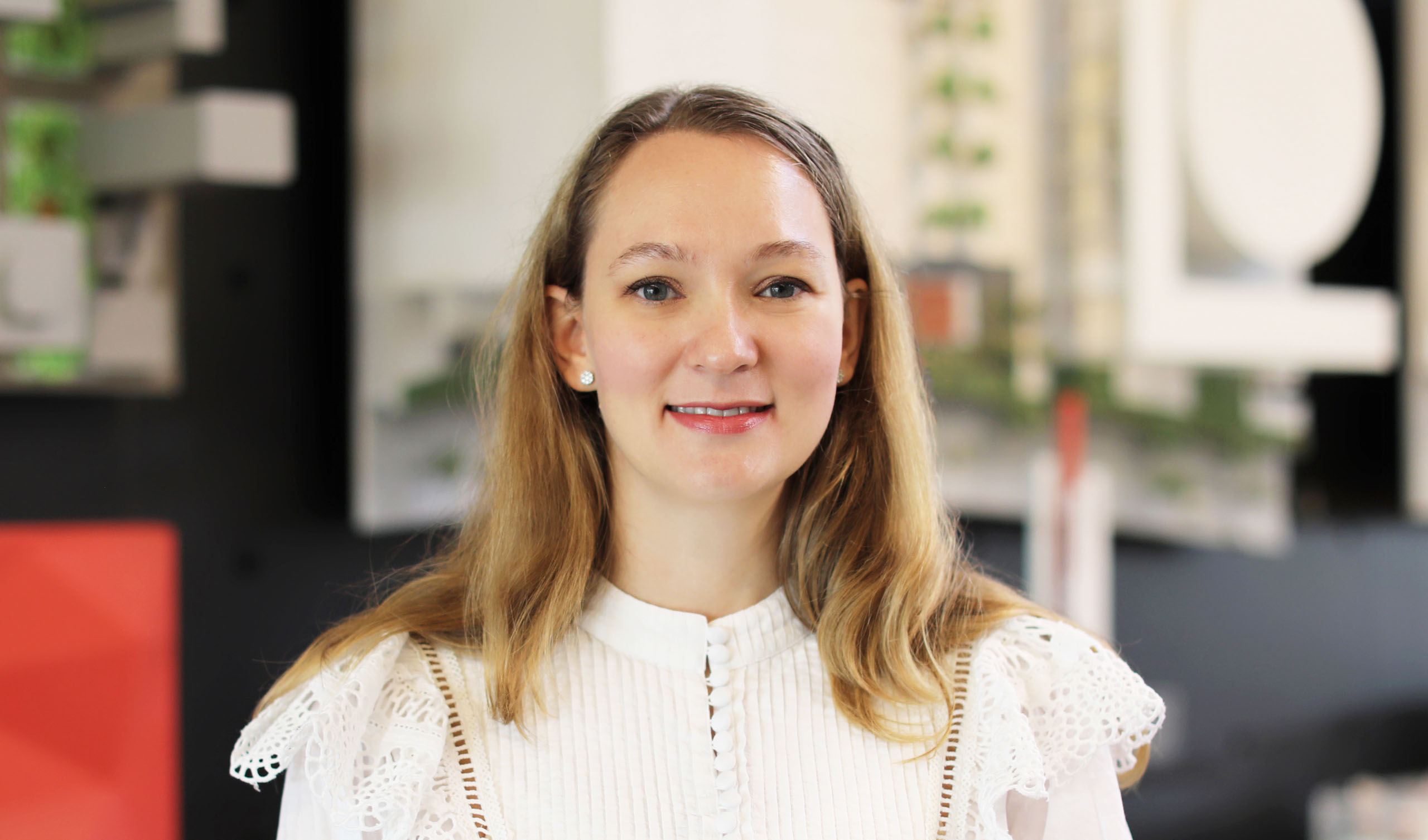 Claudia Melniciuc
Education
Master of Architecture
Yale University
Bachelor of Arts, Mathematics and Art History
Colgate University
Claudia is a multifaceted architect with 13 years of experience designing and managing projects in commercial, residential, and creative office developments. As a Senior Project Director, Claudia creates places that bring people, activities, buildings, and public spaces together. Her work fuses function and aesthetics to solve complex design problems and engage culture with the built environment.
Claudia is attuned to designing different types of buildings and spaces that provide solutions for the future. She considers the needs of everyone involved in the process, from the end users to clients and collaborators in different disciplines.
She has lived and worked in some of the most forward-thinking design capitals of the world – including New York, Paris, London, and currently, Singapore. Upon relocating to Singapore in 2013, she further honed her design, technical, and project management skills on several high-profile commercial projects in Europe and Southeast Asia.
As an energetic, high standards professional, Claudia enjoys the process of creating architecture as much as the completed work. She believes architecture should be memorable and timeless, and she brings a passion for creating vibrant and connected communities.