Philbrook Chooses Design Team to Develop Master Site Plan
Selser Schaefer Architects and RIOS to Re-Envision Historic Building and Grounds
TULSA, Okla. (September 19, 2019) – Tulsa-based Selser Schaefer Architects and Los Angeles-based multidisciplinary design firm RIOS have been selected by Philbrook to re-imagine the museum and gardens for audiences of the future. The Philbrook Master Site Plan will align strategically with the Museum's mission and goals for expanding its audience and growing attendance, increasing accessibility, and managing its current robust programming activities.
"We are thrilled to work with a creative, dynamic, and local firm that understands Philbrook's history as well as the challenges and opportunities of building a museum for the future," said Scott Stulen, president and director of Philbrook. "The Master Plan process will inform our goals to serve our growing audiences and to make Philbrook the most welcoming, engaging, and inspiring museum in the country. The full team of experts from varied fields that Selser Schaefer has recruited for this project will bring incredible change to our museum, turning Philbrook into even more of an interdisciplinary masterwork than it already is."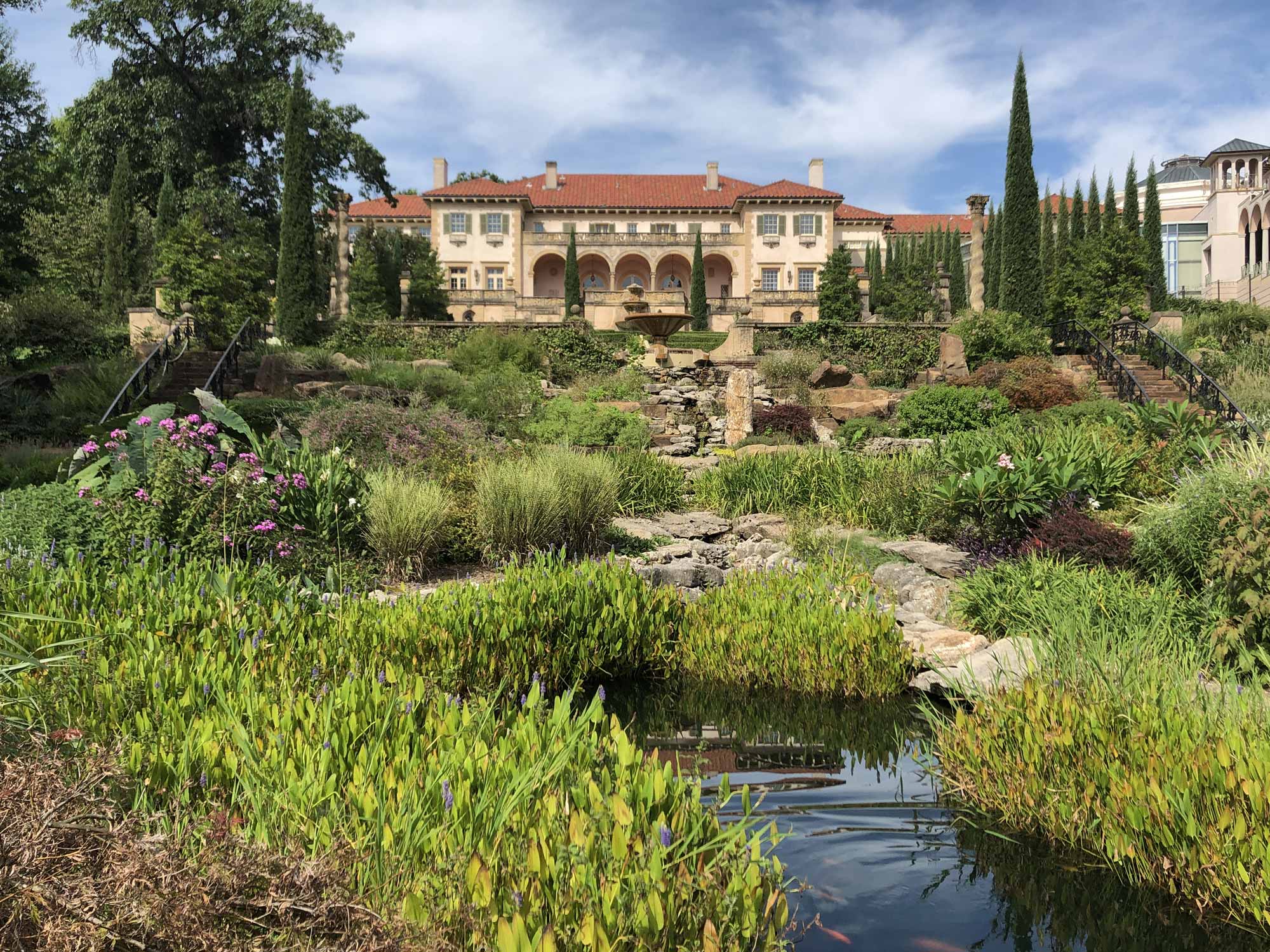 Selser Schaefer Architects is an award-winning architectural and interior design firm in Tulsa, Oklahoma with a reputation for timeless, creative projects designed to improve communities and put people first. Founded in 1993, Selser Schaefer Architects is known for Tulsa projects Mother Road Market, Boxyard, AHHA Hardesty Arts Center, Tulsa Community College Center for Creativity, Hogan Assessments' global headquarters, and TPC Studios' historic preservation project in Kendall Whittier, to name a few.
"Philbrook is at the forefront of art and culture and is changing museum rules for the next generation and it is an honor that our team has been selected to lead this once-in-a-lifetime revisioning," said Selser Schaefer Architects partner Nathan Koob. "We are thrilled at how aligned Philbrook is with our people-first design process, which we believe is integral during a time when museums across the country are grappling with the question of how they serve communities in a way that fosters engagement and participation."
Selser Schaefer Architects' team includes M. Goodwin Museum Planning, a national leader in museum planning, and Walter Sedovic Architects, who specialize in the preservation and refinement of heritage buildings across the United States. Rounding out the core team is RIOS, who will serve as the lead landscape architects on the project.
The award-winning RIOS team will have a heavy focus on botanical experimentation, visitor comforts, and creative placemaking. As a highly regarded design firm with a transdisciplinary approach, RIOS recognizes design as everything in the built environment and believes strongly that design is never without a story. Based in Los Angeles with an office in Austin, the firm is responsible for a multitude of transformative projects across the country including Grand Park in Los Angeles, Jones Plaza in Houston and Drake Bridge Commons in Austin. The firm's work spans architecture, landscape architecture, graphic design, interior design, branding, urban design services and more.
"The Philbrook Museum of Art is an exciting project for our team as it combines two of our favorite subjects in a dynamic and mutually supportive way: culture and gardens," says Nate Cormier, Managing Studio Director and Landscape Architect at RIOS. "Tulsa has many stories to tell and Philbrook is looking to reimagine how a museum can authentically engage its community. Our team is thrilled to be part of such an ambitious undertaking."
Other firms on the team include Tulsa-based firms Wallace Engineering, Civil Engineering; Philips + Gomez, MEP Engineering; Salt Food Group, Food Service; and Manhattan Construction, Cost Estimating. 
###
About Philbrook
At Philbrook Museum of Art, we are committed to being Tulsa's most welcoming and engaging cultural institution, providing a unique trifecta of experiences: historic home, world class art museum, 25 acres of gardens. Through bold action and strategic investment, we create a space for new ideas, diverse stories and perspectives, and social connection. Housed in the former Midtown home (built 1927) of Genevieve and Waite Phillips, the Philbrook Collection has grown to over 14,500 objects with a focus on American, Native American, and European art. Philbrook Museum of Art opened on October 25, 1939. The addition of a 70,000 square foot wing in 1990 turned the historic home into a modern museum complex. A major garden renovation in 2004 cemented the museum's reputation as "the most beautiful place in Oklahoma." Serving over 160,000 visitors annually, Philbrook shines a light on Tulsa's storied and complex past while building a diverse and creative vision of the city's future.