In response to conversations with friends and contacts in the healthcare community on the front line of the response to COVID-19 in Los Angeles hospitals, we responded to the immediate need for Personal Protective Equipment (PPE) in specific area hospitals.
Our team immediately mobilized to source 3D print files and have started production of approximately 80-100 units weekly using a 24-hour schedule for the next 4-6 weeks. For anyone interested in joining the network of people able to contribute with a 3D printer or PLA filament, we've assembled the resources we're using so that they are available to anyone.
The model and design we've been using, sourced from Jenny Sabin and used by BIG, Howeler + Yoon, and others
5_stacks.stl: this .STL file stacks 15 frames so that the printer can run overnight. There is also a screen capture of our machine settings
6 tabs face shield.dxf: our shield material is laser-cut PET plastic, which has enough tension to keep the material in place (alternate materials failed/tore when connected to tabs). If you don't have a laser cutter, use the file called 6 tabs face shield.pdf and you can cut and punch the shield manually
Waiver: a waiver of liability that can be used for donations going directly to hospitals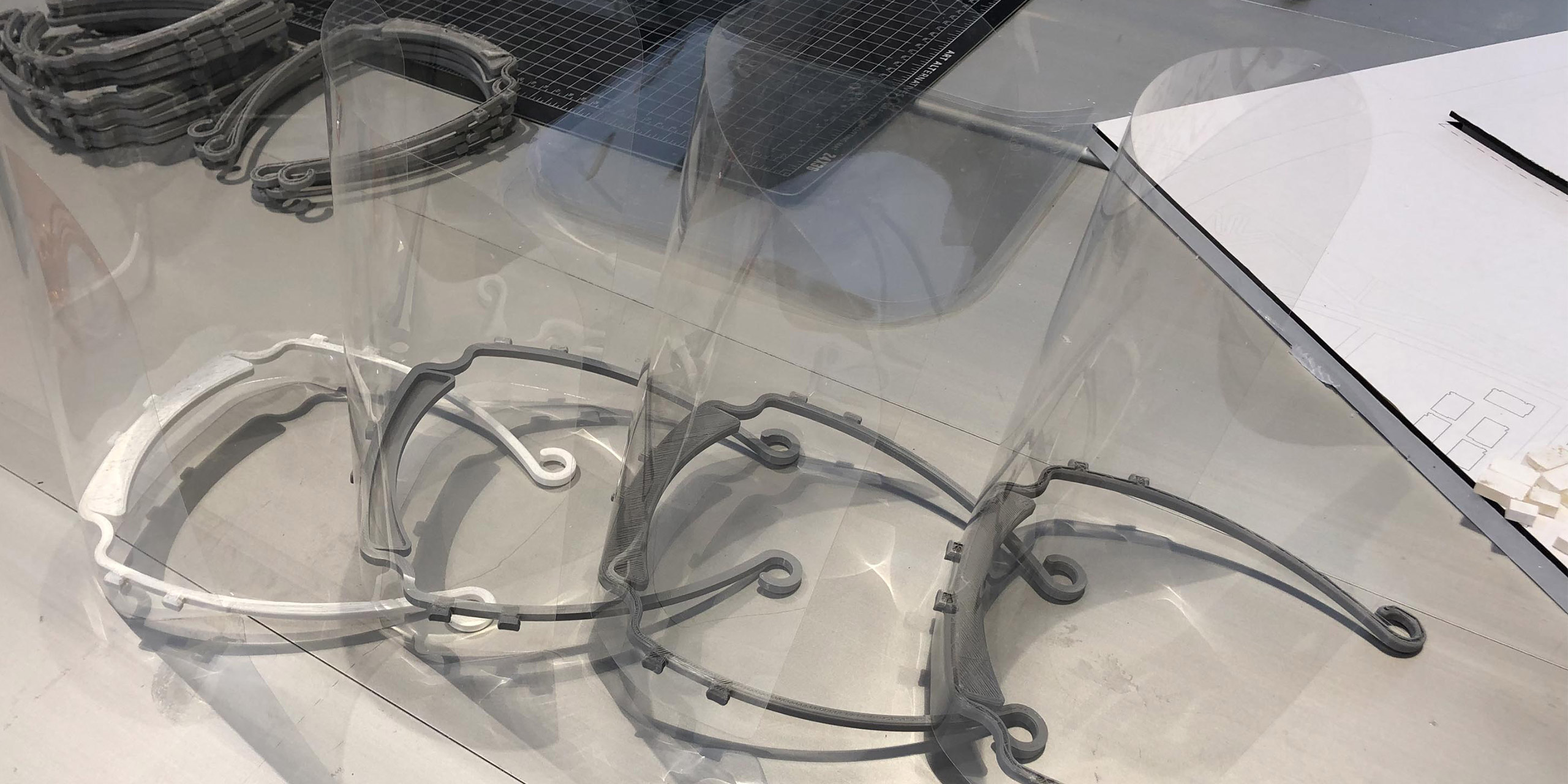 We are currently running two types of printers — an Ultimaker 2+ and Crealty — with the Ultimaker 2+ being the primary output. They are both running with PLA filament using a fast setting. The stacked file that allows the printing to run continuously overnight. The Ultimaker 2+ is stacking 15 frames at the time and the production time is approximately 23 hours and 52 minutes.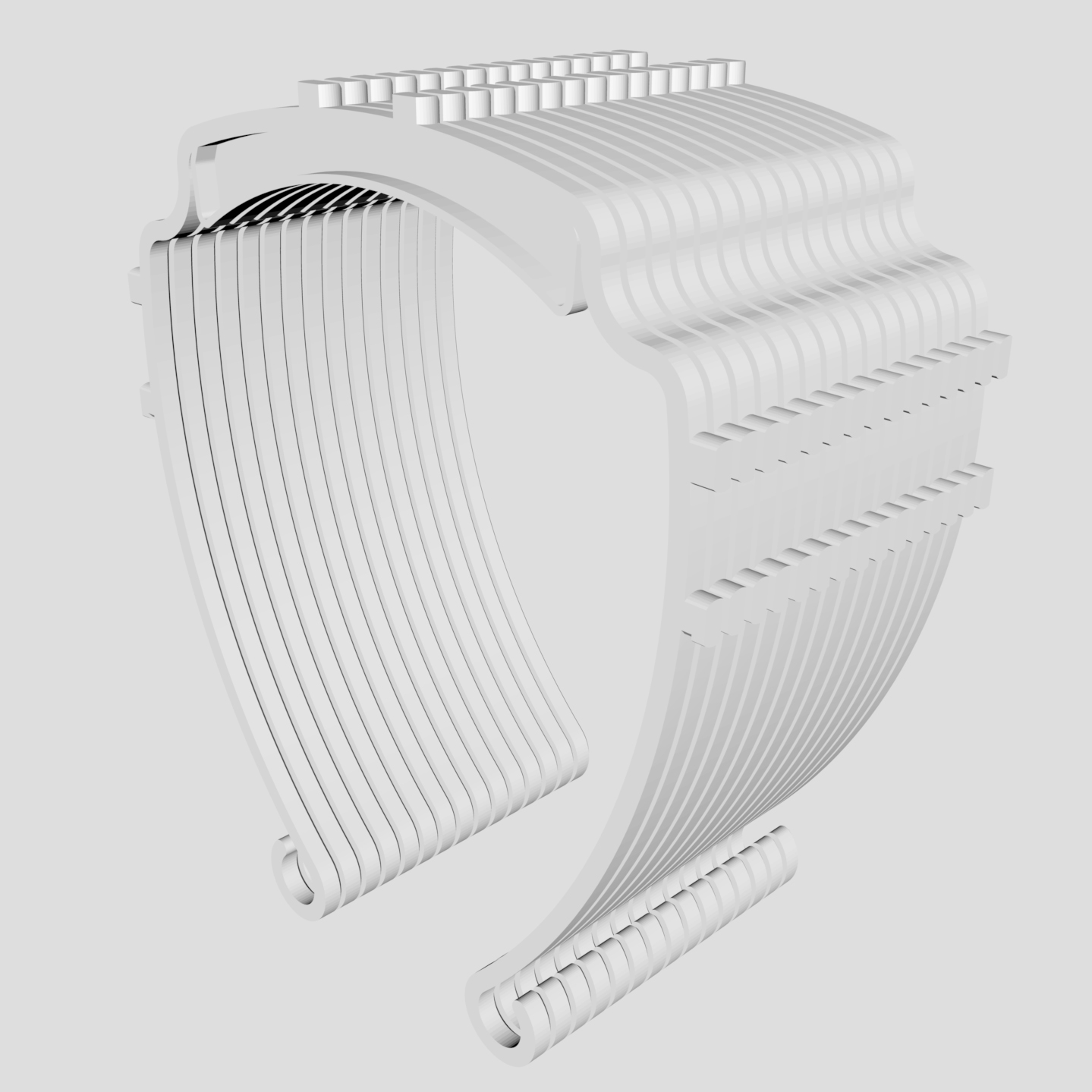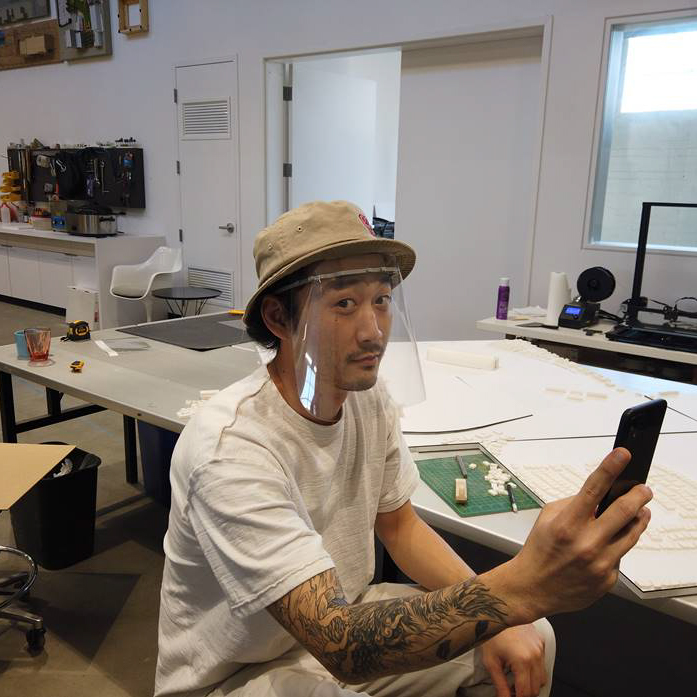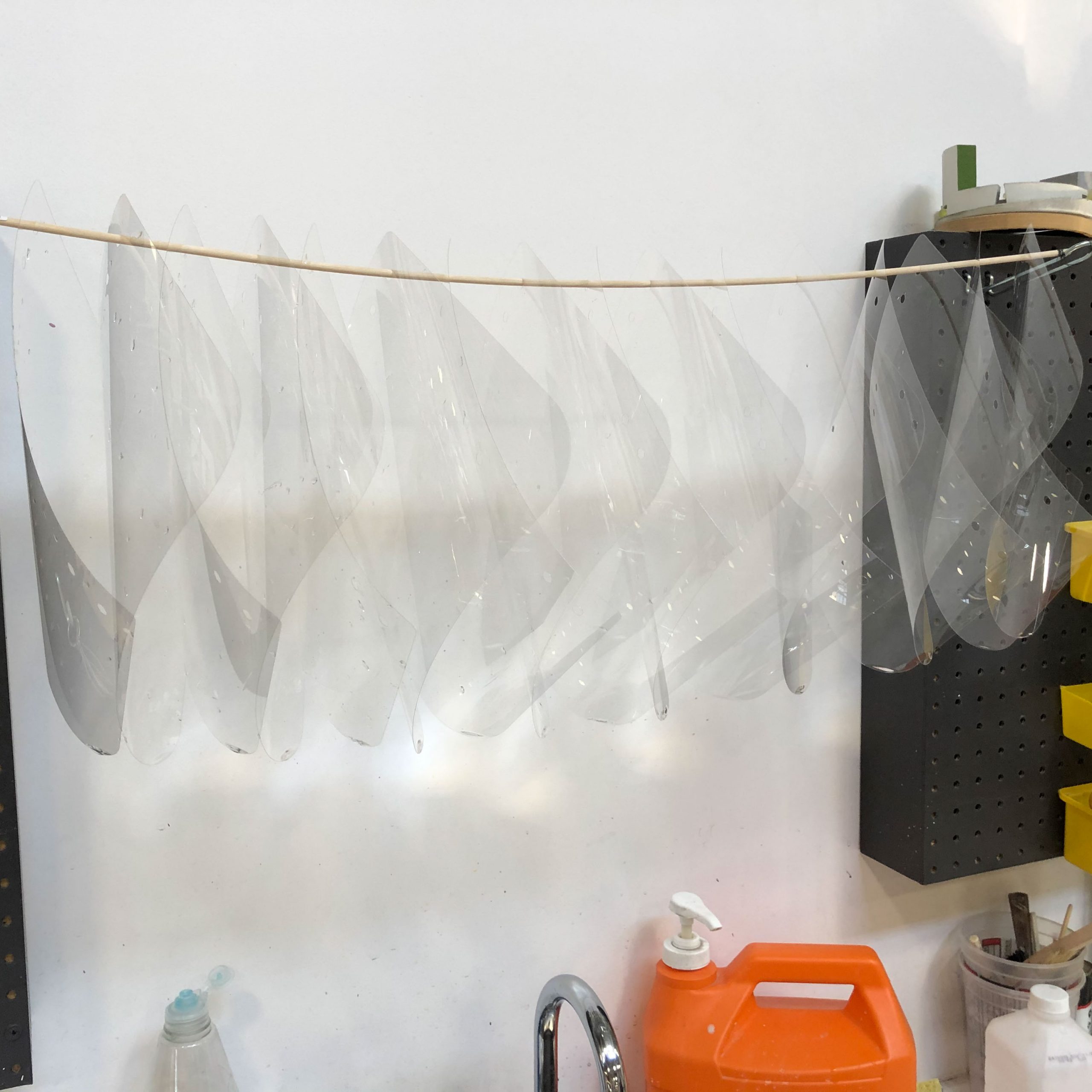 Our model shop has been testing some modifications to the stacking by increasing the distance between each frame and hoping it will produce better quality without compromising time. Any updates will be shared here.
We are currently focused on distribution to Los Angeles hospitals and will continue to connect the greater resources that are responding with interest to other hospitals in need.
UPDATES:
4/03/20: 50 bands and 200 shields were delivered to St. Francis – Lynwood
4/03/20: Several staff members with 3D printers started printing or provided their printers to our model shop so that we can increase output
4/07/20: 50 bands and 200 shields shipped out to Kalispell Regional Hospital in Montana
AIA LA has centralized other resources for printing N95 masks and making handmade masks. Find them here.
In the News:
The Architect's Newspaper
KCRW Design and Architecture