By Mario Salazar
Creative offices have evolved over the past two decades, with increasing demand placed on their ability to go beyond reinforcing the ways that people work, to act as tools to promote branding, culture, and values. As more businesses, and thus clients, shift towards the creative office aesthetic, we analyzed the current trends that are affecting how Environmental Graphic Design shapes and impacts our creative work environments.
We all know that a logo does not a brand make. Establishing a brand takes time, receptiveness, and recognition of a common goal and mission for a company. The days of keeping a logo as a precious object have passed us. Brands can express the fun and different character of their companies by altering and changing the implementation of their logo. From our perspective, the main thing to keep in mind when creatively shuffling and interpreting the logo shuffle, is to keep the overall company brand intact.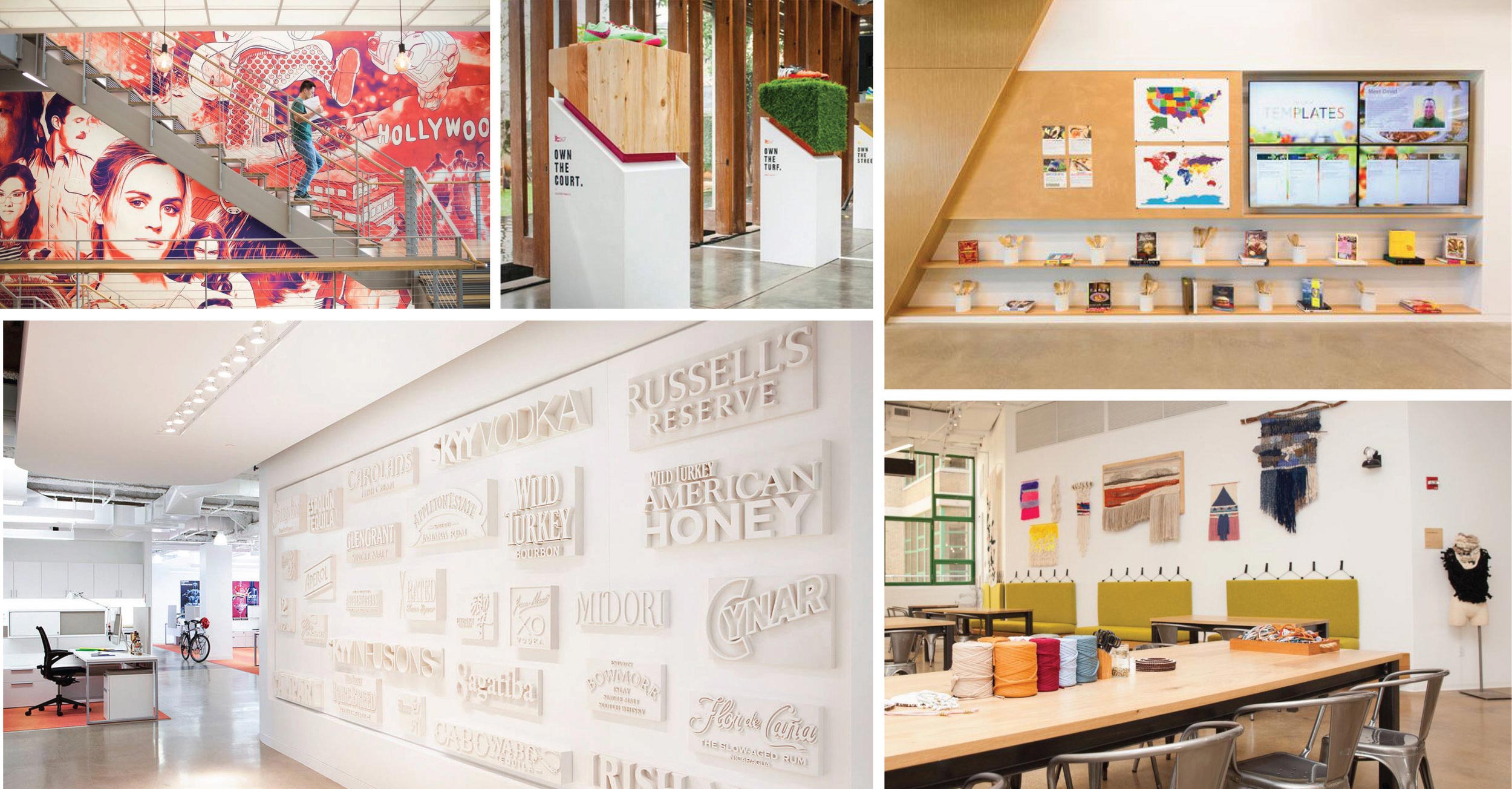 As brands become larger, they eventually branch out into permutations via multiple companies or subsets of the same one. This can provide a great deal of pride for the employees and those working with the company. It can also become difficult to see the scope of what a company does in relation to an employee's day to day contribution. Having a moment where employees can be reminded of the vast array of products and services the company provides helps to reinforce the idea that each employee is an important part of a larger vision.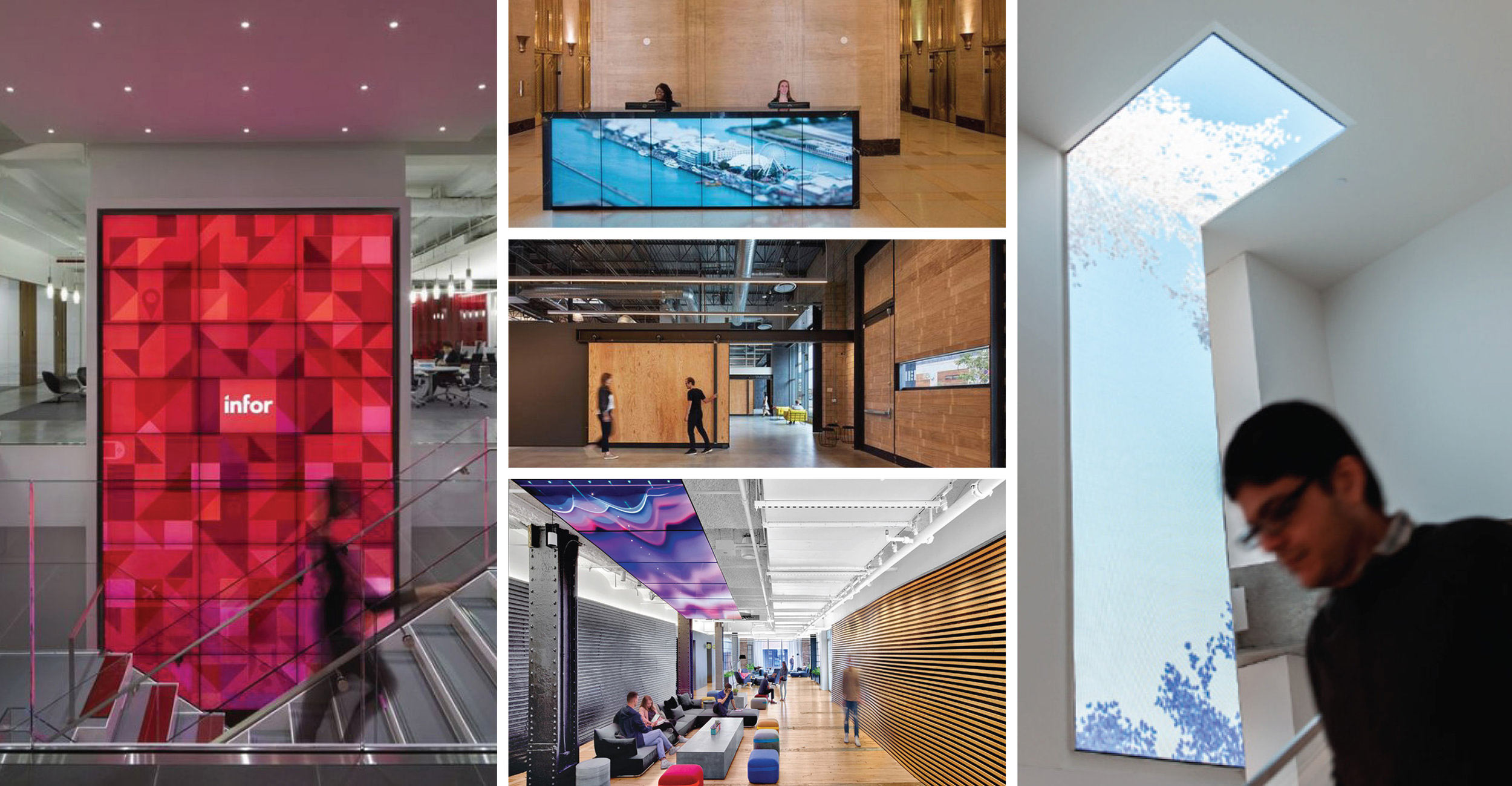 There have been a few bumps in the road as tech first started making its way to the office. Any new technology, or existing technology used in a new context, has growing pains. Recent explorations in the integration of multiple technologies have helped enhance the workplace. More than just bolting a screen to a wall, integrated large format information screens provide both ambient decor and relevant contextual information. Digital screens integrated into furniture enhance the presence and showcase of a company's portfolio. We've also noticed digital screens being used as architectural elements and accents, taking on an active role in changing the environment by sensing people in space.
Long gone are the days where "creative office" conjures up images of bean bags and ping pong tables in the break room. The beauty of how Environmental Graphic Design influences the updated creative office can be seen in the role that these elements have in enriching the environment where people work, while helping to express the nuances that define today's brands.